Acquisitions Amid Covid-19
The ongoing Covid-19 pandemic has brought about irreversible destruction to businesses around the world. Many retail giants such as Zara and Starbucks had to resort to a much-reduced retail presence to contain the escalating cost amidst shrinking sales. However, what some see as a threat may be others' opportunity. Indeed, corporations like PayPal and Panasonic are taking this opportunity to acquire other businesses at very reasonable prices to further strengthen their business portfolios. In consultation with your economics tutor Singapore in economics tuition Singapore, discuss the benefits of acquiring new assets during the business downtown.
PayPal's Acquisition of Curv
On 8 March 2021, PayPal announced its acquisition of Curv, a company providing trusted digital asset security technology. The acquisition will allow Paypal to provide its users with a more secured payment solution involving crypto and other digital assets. Valued at around US$200, this acquisition is part of PayPal's continuous effort to drive sustained growth in digital currency. To find out more about digital currency, you may sign up for economics tuition Singapore with a reputable economics tutor Singapore. In October 2020, a new business unit was established to focus on blockchain, crypto and digital currencies. The addition of Curv will bring the existing team's technical expertise to the next level.
PayPal as a widely trusted global online payment gateway has championed the digital payment revolution for the past over two decades. By making payment more convenient, affordable and most importantly, secure, it has empowered over 375 million users in over 200 markets around the world. You may learn more about PayPal's history in re-inventing payment in Mr Edmund Quek's economics tuition Singapore. Mr Quek is widely regarded as the best economics tutor Singapore. Over the years, the economics tutor Singapore has helped thousands of students achieve an 'A' in their Singapore-Cambridge GCE 'A' Level examinations. His economics tuition Singapore centre, Economics Cafe Learning Centre is conveniently located in Central Singapore within five minutes' walk from the Bishan MRT Station. This acquisition of Curv is after its US$4 billion acquisition of Honey Science Corporate to upgrade its user experience back in January 2020.
Panasonic's Acquisition of Blue Yonder
Japanese electronic giant Panasonic is reported to be moving ahead with its largest acquisition since 2011. The US$6.45 billion acquisition of supply-chain software Blue Yonder will strengthen Panasonic's supply chain management services in the face of the various disruptions as a result of the ongoing Covid-19 pandemic. You may discuss with your economics tutor Singapore in your economics tuition Singapore class the various business disruptions caused by Covid-19 pandemic. Currently, Panasonic owns a 20 per cent stake in Blue Yonder. If this deal goes through, it will be Panasonic's second largest acquisition after its acquisition of Sanyo Electric and Panasonic Electric works 10 years ago.
Best known for its consumer electronics and appliances, Panasonic has in recent years diversified its business portfolio to include parts and supply-chain services. With guidance from your economics tutor Singapore in economics tuition Singapore, discuss the importance of business diversification. Blue Yonder as an established supply chain service provider complements Panasonic's expertise in this area. Blue Yonder has among its clientele prominent customers such as Walmart, Starbucks and Unilever.
On the local business front, Singapore mainboard listed Jardine Matheson Holdings announced its decision to acquire 15 per cent stake of Jardine Strategic Holdings to simplify the structure of the group. Upon completion, the US$5.5 billion acquisition will not only make Jardine Matheson the sole holding company of all its Jardine subsidiaries, it is also expected to lead to greater operational efficiency within the Jardine Group.
Linda Geng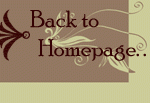 Economics Tuition Singapore @ Economics Cafe
Principal Economics Tutor: Mr. Edmund Quek