Avengers End Game's Record-breaking Success
The 2019 American superhero movie Avengers End Game produced by Walt Disney Studios based on the popular Marvel Comics is a huge hit across the globe. The movie premiered in the US on 22 April 2019 and subsequently in the rest of the world on 24 April 2019. According to news reports, Avengers Endgame has made new records on both Atom Tickets and Fandango in terms of first-hour and first-day sales in the US. It has surpassed Star Wars: The Force Awakens to become the world's best-selling movie with the number of tickets sold on Atom nearly twice that of Aquaman, Star Wars: The Last Jedi, Avengers: Infinity War and Captain Marvel combined.
US Premiere Tickets Go As High As US$15,000
The phenomenal popularity of the movie has given rise to speculations across the world. In the US, where the movie is first released and where the superhero's biggest fan base is, the premiere tickets became so hot that it took fans more than one hour to get the tickets on the ticketing websites when they first went on sale on 2 April 2019. It took the superhero movie merely six hours to break Fandango, popular movie ticketing website's pre-sale ticket records. Tickets of the first-day sitting were quickly sold out that many fans turned to resale websites like e-Bay to bid for one precious pair. As a result, one pair of tickets for the first day of sitting was listed for a whopping US$15,000 on e-Bay in New Jersey. There are multiple other cases reported where the tickets were sold in pairs at a price ranging from US$50 to a few hundred dollars.
In consultation with your economics tutor Singapore in your economics tuition Singapore class, explain why there is a market for movie tickets speculators in the US. You may sign up for economics tuition Singapore at Economics Cafe Learning Centre, the best economics tuition Singapore centre in Singapore should you need help with the subject. Economics Cafe Learning Centre was founded by Mr Edmund Quek, the best economics tutor in Singapore. The principal economics tutor, Mr Quek brings with him over 20 years of experience in teaching economics tuition Singapore to excellent results. The economics tutor has also published a few best-selling economics textbooks. Students who sign up for his economics tuition Singapore will receive a complimentary copy from the economics tutor.
In China, the superhero movie is a sweeping success too. It dominated 80 per cent of all screenings in cinemas across the country, raking in over US$100 million in ticket sales on the first day. Premiere tickets were sold in the black market for close to RMB600, 10 times the price in cinemas. According to an analyst with Alibaba Pictures, total ticket sales may hit RMB3 billion. Others are more optimistic about its box office performance, predicting a whopping RMB4.8 billion total sales, which will make it the second best-selling movie in China, next to Wolf Warrior 2 starring highly-acclaimed Chinese Kungfu actor Wu Jing.
No Room For Speculation In Singapore
The much-anticipated superhero movie has also met with unprecedented demand in Singapore. Golden Village website experienced extremely high traffic and movie goers had to wait much longer than usual to get their tickets. Those who turned to Shaw Theatres website to purchase their tickets were issued a queue number. Other cinema operators like Cathay faced the same problem despite their additional effort to manage the high traffic to their websites and mobile applications.
Apart from the movie, fringe products related to the movie characters are also popular among the superhero fans. With guidance from your economics tutor Singapore in economics tuition Singapore, discuss what retailers can do to leverage on the superhero movie's success. Mr Edmund Quek is a popular economics tutor in Singapore who is known for incorporating real world events into his economics tuition Singapore. To learn more about this economics tutor and his economics tuition Singapore, please visit Economics Cafe Learning Centre's website at www.economicscafe.com.sg.
Similar to the case in the US and China, Singapore too saw sellers listing the movie tickets a few times their original price on popular online marketplaces such as Carousell. However, thanks to cinema operators' foresight and prompt and appropriate actions to open up more cinemas for the screening of this movie, the highly priced tickets on Carousell had few takers. Under such circumstances, the seller had to bring down its price time and again with little success. I believe instead of making handsome short-time gains, most of the speculators suffer a loss.
Jordan Goh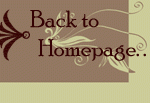 Economics Tuition Singapore @ Economics Cafe
Principal Economics Tutor: Mr. Edmund Quek