China Imposes Restrictions On Video Gaming
Following the Chinese government's crackdown on private tuition and entertainment industries, online gaming has become the next unfortunate target. In a bid to ensure appropriate social guidelines for the younger generation in China, the Chinese government has announced new regulations that set a strict cap on the gaming time they can spend every week. To read more about China's crackdown on private tuition and entertainment industries, you may refer to the previous posts published by the same economics tutor Singapore on the website of economics tuition Singapore centre, Economics Cafe Learning Centre.
New Regulations To Restrict Gaming Time
Under the new regulations, online gamers in China who are under 18 years of age will only be allowed to play games online from 8pm to 9pm from Fridays to Sundays, as well as on Public Holidays. Earlier, the Chinese government also ordered for reduced burden on students. Students in Grades 1 and 2 should not be given any homework. Those in Grades 3 to 6 should only be given light homework which can be completed within 30 minutes. In addition, the Chinese government has also banned private tutoring in China. With guidance from your economics tutor Singapore in your economics tuition Singapore, discuss the pros and cons of banning the private tuition in China. This means, after school, the kids will have little to no homework, no private tuition and no online games. So, what can the kids do with so much time at their disposal? Don't worry. The Chinese government has this taken care of as well. They are encouraged to engage in healthy and meaningful activities such as "house cleaning, sports, reading and cultural activities".
Based on a survey conducted by Limelight Networks among people aged 18 and above from 5 to 12 January 2021, China ranked first with an average of 12.39 hours spent online playing video games. This was against a global benchmark of averagely 8.45 hours per week. Vietnam ranked second with an average of 10.16 hours per week, followed by India and Indonesia. You may discuss with your economics tutor Singapore in economics tuition Singapore the possible reasons why people in developing countries in Asia tend to spend more time on video gaming as compared with developed Western countries.
Implications On Gaming Firms
Tech giants such as Tencent and NetEase are among the large number of gaming firms affected. They were reported to have been summoned by the Chinese government to see to the strict implementation of new regulations to curb minors' access to video games online. Gaming firms were warned about harsh punishment if found to have "inadequately" followed the new regulations. To find out more about the gaming arms of Tencent and NetEase, you may consult your economics tutor Singapore in your economics tuition Singapore class. Mr Edmund Quek is revered the best economics tutor Singapore with over 20 years' experience teaching economics tuition Singapore at JC levels.
Meanwhile, the Chinese government also confirmed its intent to crack down on illegal ride-hailing and self-media. To learn the definition of self-media, you may sign up for economics tutor Singapore, Mr Edmund Quek's economics tuition Singapore. Self-media refers to independently operated but not officially registered accounts that offer original contents. Online ride-hailing platforms will face severe consequences if they continue to use non-compliant vehicles and drivers. This came after the cybersecurity probe into China's ride-hailing giant Didi since July 2021. Another probe into the illegal release of financial information in late August 2021 resulted in a ban of close to 1,800 self-media accounts across different platforms in China. Among the accounts closed were three very popular ones each boasting over a million followers online. In conjunction, more than 47,000 pieces of inappropriate information were removed.
Linda Geng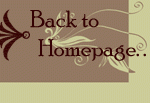 Economics Tuition Singapore @ Economics Cafe
Principal Economics Tutor: Mr. Edmund Quek