China Reports Its Worst Quarterly Economic Performance In Decades
China reported a 6.8 per cent (or 693 billion yuan) year-on-year decline in first quarter gross domestic product (GDP). This marks China's worst quarterly economic performance since 1976, the Great Cultural Revolution era. To learn more about China's Great Cultural Revolution and its economic implications, you may sign up for economics tuition with a reputable economics tutor. Economics Cafe Learning Centre is arguably the best economics tuition centre in Singapore. The economics tuition centre is founded by its principal economics tutor, Mr Edmund Quek. Consumer spending, exports and fixed asset investment, which are regarded by many as the three pillars of growth for the Chinese economy nose-dived in the first quarter. Retail spending registered the biggest decline of 19 per cent while exports and fixed asset investment dropped 13 per cent and 16 per cent respectively.
Unemployment
The labour market is still under pressure. The unemployment rate is 5.9 per cent in March 2020. This is slightly better than February's unemployment rate of 6.2 per cent. However, it is still significantly higher than the pre-pandemic level of 5.2 per cent in December 2019. This means, there are 3.6 million more people placed out of jobs due to the pandemic outbreak, as of March 2020. In consultation with your economics tutor in your economics tuition class, explain the various social and economic implications of high employment rate.
High unemployment rate will not only have a toll on consumer spending, it will also lead to various social problems. In the first quarter of 2020, per capita income in China dropped by 4 per cent from the same period last year. As a result, consumer spending plunged 12.5 per cent. You may discuss with your economics tutor in economics tuition the possible government measures to reduce unemployment rate in China.
Road To Recovery
Though cities in China have come off the two-month-long lockdown, there are still restrictions in place to prevent a possible resurgence of cases. The road to recovery is still long. However, there are some positive signs. March's economic data showed improvement over the first two months, indicating that recovery is in sight. The Chinese economy is likely to have bottomed out and is on track to regain its growth momentum. Therefore, many are optimistic that for the whole year of 2020, China may still achieve positive GDP growth, outperforming many of its Western counterparts. You may approach your economics tutor in your economics tuition class for an overview of the economic implications of Covid-19 on some of the key economies such as the US and the UK.
The International Monetary Fund (IMF) predicted a 1.2 per cent growth for China in 2020, making it the star performer among the major economies in the world. In contrast, IMF has expected the world economy to shrink by 3 per cent this year, the worst recession since the Great Depression in the 1930s. Please sign up for Mr Edmund Quek's economics tuition should you want to learn more about the Great Depression. Mr Edmund Quek is renowned for incorporating real world events into his economics tuition. The economic tutor runs an economics tuition centre which is conveniently located within five minutes' walk from the Bishan MRT Station.
New Trends In China
The onset of Covid-19 has accelerated the digitalisation of the world economy. In China, the e-commerce had already become an integral part of everyone's life prior to the pandemic outbreak. However, the booming e-commerce industry in China focussed very much on the business-to-consumer (B2C) model. This pandemic provided an opportunity for the business-to-business (B2B) e-commerce to take flight. You may consult your economics tutor in economics tuition about the difference between B2B and B2C e-commerce.
Another trend observed is the increasing focus on domestic markets. With global supply chain disrupted by the Covid-19 outbreak, movements of goods across borders of different countries have been greatly affected. This, coupled with the negative impact from the US-China trade war, which has severely reduced the exports to one of its biggest trade partners, has forced Chinese firms to shift their focus to the growing domestic market. Given the vast growth potential and size of its domestic market, it is probably more rewarding for local firms to invest in expanding its business within China than overseas unless there is too much market competition.
Vincent Chew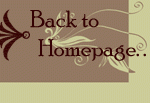 Economics Tuition Singapore @ Economics Cafe
Principal Economics Tutor: Mr. Edmund Quek