China's Clampdown On Entertainment Industry
Following prominent artistes Zheng Shuang and Kris Wu, billionaire actress and businesswoman Vicky Zhao, who is a household name in China for her successful portrayal of "Little Swallow" in the hit TV series "My Fair Princess", has become the latest artiste banned by the Chinese government. The recent crackdown targeted at the country's lucrative entertainment industry has since wiped out some of the biggest stars and fan clubs in the past few weeks. With guidance from your economics tutor Singapore in economics tuition Singapore, give a brief introduction of the Chinese entertainment industry.
Recent Sagas Involving Some Of The Biggest Stars
The recent sagas started with the surrogacy scandal involving top-notch actress Zheng Shuang. A high-profile lawsuit between Zheng Shuang and her ex-boyfriend led to the shocking revelation of Zheng's abandonment of her two surrogate children born in the United States, 156-million-yuan, sky-high income for her role in TV series "A Chinese Ghost Story" and signing of controversial "yin-yang contract" to evade taxes. To find out more about yin-yang contract, you may sign up for economics tuition Singapore with a reputable economics tutor Singapore. Mr Edmund Quek is the best economics tutor Singapore. He is also the principal economics tutor Singapore of Economics Cafe Learning Centre, a premier economics tuition Singapore centre in Bishan. Zheng Shuang was ordered to pay a fine of 299 million yuan for under-declaring her taxable income.
Next to fall was Canadian Chinese celebrity Kris Wu who was arrested on suspicion of rape following an online allegation of sextual assault against him by Du Meizhu. Du accused Wu of using casting interviews to lure young girls into having sex with him, including two minors. You may discuss with your economics tutor Singapore in your economics tuition Singapore class the negative influence by celebrities like Kris Wu.
Most recently, Vicky Zhao was scrubbed of her online presence almost overnight. Movies and TV shows that she had starred in were removed from online streaming platforms and her name removed from the cast lists. In addition, her fan page on Weibo was shut down. In consultation with your economics tutor Singapore in economics tuition Singapore, discuss the possible reasons attributing to Vicky Zhao's downfall. It was unclear why Vicky Zhao was targeted.
Reasons Behind The Regulatory Interventions
On 30 August 2021, The Cyberspace Administration of China announced 10 measures to regulate the entertainment industry, including among others, banning online celebrity rankings based on popularity and tightening of regulations governing talent agencies and fan clubs. In discussion with your economics tutor Singapore in your economics tuition Singapore class, compare the latest clampdown with the previous ones. It was not the first time the Chinese government targeted the celebrities. However, the latest clampdown surpassed all previous attempts in both scope and severity.
The latest clampdown reflects the Communist Party's resolve to realise "common prosperity" through wealth re-distribution. Chinese Premier Li Keqiang recently revealed that some 600 million Chinese were still living in poverty with a monthly income of US$140. In contrast, the A-list celebrities such as Zheng Shuang, Kris Wu, Vicky Zhao and many others earn a daily income as high as US$300,000. The alarmingly large income gap between the very rich and the very poor calls for drastic measures by the Chinese government. The latest clampdown also reflects the Communist Party's resolve to tighten ideological and cultural control. According to the Communist Party's anti-corruption watchdog, the celebrity culture, if "not guided and changed", will have a "huge destructive impact on the future life of the young people and social morality". Therefore, celebrities in China are urged to become role models in helping the government promote patriotism and social morality among their large pool of fans, the majority of whom are youths.
Linda Geng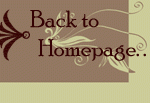 Economics Tuition Singapore @ Economics Cafe
Principal Economics Tutor: Mr. Edmund Quek