China's Emergence As The World's Largest Aviation Hub
Over the last decade, China has undergone the amazing transformation into one of the world's largest aviation hubs. In 2016, Chinese airports handled 426 million passengers. This number is set to grow to 1.5 billion by 2036, 0.4 billion higher than that of the United States.
More Airports In The Pipeline To Cater To Growing Demand
Based on data from the Civil Aviation Administration of China, Chinese airports handled close to 1.3 billion passengers in 2018, an increase of over 10 per cent as compared with the previous year. There are currently 235 airports in China to serve the 1.3 billion passengers. It is estimated by the Chinese government that a total of 450 airports will be required to cater to the growing demand by 2035. With guidance from your JC economics tutor in JC economics tuition, discuss the economic implications of additional airports. Among the upcoming airports, the most famous is the multi-billion-dollar Daxing International Airport. Slated to open in September 2019, Daxing International Airport will have 4 runways and a terminal occupying a space equivalent to 97 soccer pitches. The new airport will have an initial annual handling capacity of 72 million passengers and 2 million tons of cargo. When it is fully operational, the annual handling capacity will increase to over 100 million passengers and 4 million tons of cargo. Daxing International Airport is the second airport in the capital city of Beijing in China, after the existing Capital International Airport, the second busiest airport of the world. In consultation with your JC economics tutor in your JC economics tuition class, explain the strategic significance of building a second airport in Beijing. You may sign up for JC economics tuition with Mr Edmund Quek, Principal Economics Tutor of Economics Cafe Learning Centre should you need help with the subject.
Shanghai, with a population of 20 million is building its third airport while Guangzhou will build its second airport to cater to its 17 million population. New airports are also being built in Chengdu and other less developed cities of China. As compared with their Western counterparts, the Chinese cities have far less airports in support of its growing traffic. For a more detailed analysis, please consult your JC economics tutor in JC economics tuition.
Impact From The Trade War
The ongoing trade war between the world's two largest economies will most likely bring about negative impact. With a less optimistic economic prospect, the number of outbound passengers will most likely decrease. The reduced demand from within China may result in the postponement or cancellation of many planned airport construction projects. Mr Edmund Quek, regarded as the best JC economics tutor in Singapore is renowned for incorporating real world events into his JC economics tuition. You may visit his website to check his JC economics tuition class schedule. Students who sign up for his JC economics tuition will receive a complimentary copy of his best-selling books compiling essays and lecture notes written by the JC economics tutor.
However, some analysts remain optimistic about China's rising demand for air travel. They argue that despite the possible economic slowdown as a result of the trade war, China will maintain an annual growth of 5 to 6 per cent. Besides, the country's growing middle-class population is expected to support the growth in its aviation market. You may have a discussion with your JC economics tutor to form your own views on China's economic prospect taking into consideration of the US-China trade war.
In support of its rapid growth in the aviation sector, the Chinese government has announced plans to liberalize its airspace management for improved efficiency. We look forward to more details to address the issue of frequent flight delays as a result of poor airspace management in China.
Linda Geng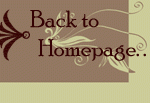 Economics Tuition Singapore @ Economics Cafe
Principal Economics Tutor: Mr. Edmund Quek