China's Most Popular Hotpot Chain To Close 300 Restaurants
News broke on 5 November 2021 that China's most popular hotpot chain, Haidilao will be gradually closing over 300 restaurants with "lower customer traffic" and "lower than expected business performance" by end of 2021. Soon after the company's announcement on Friday evening, it became a trending topic on the Chinese social media site Weibo. With guidance from your economics tutor Singapore in economics tuition Singapore, evaluate Haidilao's business performance over the past five years.
Aggressive Expansion in 2020
2020 was a year of aggressive expansion for Haidilao. A staggering 544 new restaurants were added to Haidilao's already impressive hotpot chain. This brings its total number of restaurants to around 1,600 and its staff strength to over 131,000. In consultation with your economics tutor Singapore in your economics tuition Singapore class, discuss the strategy behind Haidilao's rapid expansion. The aggressive expansion was probably a result of the top management's strategy to take advantage of the low rental environment to increase market penetration and market share. However, its top management had probably underestimated the magnitude and depth of the damage caused by the Covid-19 pandemic. You may consult your economics tutor Singapore in economics tuition Singapore about this. Mr Edmund Quek is the best economics tutor Singapore. He is also the founder and principal economics tutor Singapore of Economics Cafe Learning Centre, the foremost economics tuition Singapore centre.
Apart from the various external factors such as dining restrictions and safe distancing, Haidilao's lower than expected business performance can also be attributed to internal factors, for example, shortage in trained manpower. As a restaurant best known for providing first-class dining experience and customer service, staff quality is of pivotal importance to Haidilao's continued success. In discussion with your economics tutor Singapore in your economics tuition Singapore class, explain why. However, the rapid expansion had outpaced staff training, leading to a shortage in trained manpower to uphold Haidilao's reputation. The combined effect of both external and internal factors brought Haidilao's average table turnover rate down from 4.8 times per day in 2019 and 3.5 times per day in 2020 to 3 times per day in 2021. To understand more about table turnover rate as an effective measure of Haidilao's business performance, you may sign up for economics tuition Singapore with a reputable economics tutor Singapore. The lower table turnover rate was expected in the ramp-up period as new restaurants would likely cannibalise existing restaurants.
Capital Efficient Business Model
A hotpot chain like Haidilao does not require a big, well equipped kitchen and famous chefs. This allows maximum seating space for dining in. According to its management, at least 75 per cent of their restaurant space is for dining. Also according to its management, the average ROI for a Haidilao restaurant is within a year and the restaurant can break even within three months, half the time required by other restaurant chains. With help from your economics tutor Singapore in economics tuition Singapore, discuss the success factors of Haidilao's business model. The hotpot chain also does not invest heavily on marketing but depends primarily on words of mouth to win over new customers.
Another interesting point to highlight is Haidilao's conscious effort in continuous innovation to further enhance its customers' dining experience. The hotpot chain has adopted purpose built, dish supplying robots to serve customers. This not only offers a unique dining experience, but also improves operational efficiency and reduces labour cost. Since its listing in 2015, Haidilao's revenue has snowballed from CNY5.7 billion to CNY28.6 billion in 2020. Its 12 months profit has also crossed the benchmark of CNY1 billion despite the Covid-19 pandemic.
Linda Geng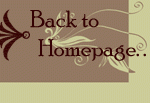 Economics Tuition Singapore @ Economics Cafe
Principal Economics Tutor: Mr. Edmund Quek