China's Q2 GDP
China reported a better than expected second quarter GDP of 3.2 per cent year-on-year growth, despite the severe, negative impact from the Covid-19 global pandemic. Top Chinese government officials attribute the steady economic recovery to the country's strong fundamentals, great resilience, as well as steadfastness to make structural adjustments to foster new growth areas. With guidance from your econs tutor Singapore in econs tuition Singapore, discuss other factors that could have an negative impact on the country's economic growth. One such example is its ongoing trade war with the US and trade frictions with India. You may sign up for econs tuition Singapore with a reputable econs tutor Singapore to learn more.
Chinese Government's Effort
The Chinese government has introduced a slew of measures to boost the economy, plagued by the unprecedented global pandemic. These include new policies to support businesses, save jobs and increase domestic demand. In doing so, the government has slashed taxes and fees by more than RMB1 trillion. It has also invested close to RMB500 billion in key projects in the fields of transport, IT, agriculture and energy. You may consult your econs tutor Singapore in your econs tuition Singapore about the benefits of these government support measures.
Despite the better than expected economic performance, the country continues to face critical challenges such as the unfavourable global economic and trade environment. Due to the social distancing measures, some domestic businesses remain closed and others continue to operate below capacity. In discussion with your econs tutor Singapore in econs tuition Singapore, explain the importance to strike the right balance between economic performance and control of the pandemic.
Debate About Reliability Of Chinese Government's Economic Data
The recent release of better than expected Q2 GDP ignited a new round of debate over the reliability of Chinese government's economic data. Many argue that although there are signs of strong economic recovery from its first quarter contraction of 6.8 per cent, it is unlikely for the country to post such a significant rebound within such a short period of time. They cite inconsistencies in government reported data. For instance, according to a survey, as of 27 May 2020, 67.4 per cent of business had resumed production at 80 per cent of their pre-Covid-19 levels. However, industry output dropped by only 1.3 per cent in the first half of 2020 while output in the month of June alone surged 4.8 per cent year-on-year. Edmund Quek is widely regarded as the best econs tutor Singapore who is renowned for incorporating real world events into his econs tuition Singapore. You may visit his website at www.economicscafe.com.sg to find out more about this econs tutor Singapore. His econs tuition Singapore centre is conveniently located within five minutes' walk from the Bishan MRT Station.
Data reported by different government agencies portray slightly different pictures for the services sector too. According to China's Ministry of Commerce, 10 per cent of the businesses in the services sector remained closed in late June 2020, with entertainment businesses and tourism sector being worst hit. Cinemas in China were closed throughout most of the first half of 2020. However, a 1.9 per cent year-on-year expansion in services output is reported for the second quarter. Another discrepancy lies in its job data. Number of new urban jobs created in the first half of 2020 was 1.7 million lower than last year. However, the national per capita disposable income dropped by only 1.3 per cent from a year ago.
We commend the Chinese government's great effort in controlling the outbreak of Covid-19 while stimulating its economy. It is a long way of recovery and I am sure if handled well, the country will emerge stronger after the global pandemic.
Linda Geng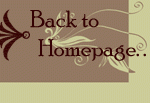 Economics Tuition Singapore @ Economics Cafe
Principal Economics Tutor: Mr. Edmund Quek