China's Tech Behemoths Set Up Regional Hubs In Singapore
It has been reported by media around the world that China's tech behemoth Tencent is considering setting up its regional hub in Singapore. This is after the decision by Alibaba and ByteDance to expand their presence in Singapore, in the face of growing tensions between China and the US, as well as the latter's allies such as Australia and India. In consultation with your economics tutor Singapore in your economics tuition Singapore class, discuss the significance of this to Singapore.
Major Setbacks In The US And India
Tech giants from China have recently encountered some major setbacks in the US and India, the two strategic markets for global expansion. You may consult your economics tutor Singapore in economics tuition Singapore the strategic significance of these two markets. In September 2020, the President of the United States, Donald Trump ordered a ban of Tencent's most popular application WeChat in the US. Dubbed the Chinese version of Twitter, WeChat has over one billion active users in the world, out of which, 19 million are in the US. WeChat was also banned in India and had since ceased operations there. With guidance from your economics tutor Singapore in your economics tuition Singapore class, evaluate the impact of the ban on Tencent.
Earlier in August 2020, President Trump announced his plans to ban TikTok, another application popular among young netizens. Owned by ByteDance, the Beijing-based technology company, TikTok has garnered over 800 million of active users worldwide since its launch four years ago. As of August 2020, TikTok had 80 million active users in the US. The ban in the US came after the move by India to ban TikTok, as a result of the escalating border frictions between China and India. India was TikTok's largest market outside China. Prior to the application being banned in India, it was available in 14 languages and had garnered some 200 million users in the country of the world's second largest population. This ban in India will cost the TikTok US$6 billion, including loss of its heavy investment as well as potential income. Apart from TikTok, India government has banned close to 60 Chinese applications, including WeChat. You may discuss with your economics tutor Singapore in economics tuition Singapore the political reasons behind the Indian government's decision to ban these applications, in addition to the privacy concerns. Political economics is an important branch of economics. You may sign up for economics tuition Singapore with Mr Edmund Quek, the best economics tutor Singapore to learn the definition of political economics.
Singapore Emerges As Winner
The setback in India, coupled with the ongoing turmoil in Hong Kong, has prompted China's tech behemoths like Tencent, TikTok and Alibaba to shift its regional hub to Singapore. Please approach your economics tutor Singapore in your economics tuition Singapore class for an in-depth explanation on how Singapore can benefit from the unfavourable situation in Hong Kong. Tencent said in a statement that it would open a new office in Singapore in support of its business expansion in Southeast Asia. The company is currently working on its talent recruitment offering dozens of job openings in cross-border commerce, cloud computing, among others.
Compared with Tencent, Alibaba is aiming at a much bigger footprint in Singapore. Alibaba has invested a hefty US$4 billion to acquire the Singapore-based e-commerce platform Lazada. In May 2020, the Group bought half of the AXA Tower valued at US$1.2 billion. Alibaba is also reported to be in talks with Singapore-based ride-hailing company Grab on a potential investment of US$3 billion. In discussion with your economics tutor Singapore in economics tuition Singapore, explain the various benefits for Singapore.
As the US-China rivalry intensifies, more and more companies are flocking to Singapore to seek shelter. In the first six months of 2020, Singapore has attracted over S$14 billion investments in the form of fixed asset. This is almost on par with the total fixed asset investments for the full year of 2019, which stood at around S$15 billion.
Linda Geng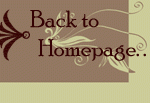 Economics Tuition Singapore @ Economics Cafe
Principal Economics Tutor: Mr. Edmund Quek