Circuit Breaker To Be Eased In Phases
In an effort to contain the spread of coronavirus, Singapore started its circuit breaker from 7 April 2020, which was supposed to end on 4 May 2020. Two weeks into the circuit breaker, Singapore was caught by the massive spread among foreign workers living in the dormitories. Following the sudden surge of confirmed cases, some 180,000 foreign workers were issued stay-at-home orders while a total of 25 dormitories were declared isolation centres. S11, as the largest cluster so far in Singapore, provides accommodation for over 10,000 foreign workers. More than 2,500 of them have been infected with coronavirus. With guidance from your econs tutor in econs tuition, discuss the various economic implications of circuit breaker in Singapore. To learn more about the circuit breaker and the various safe distancing measures announced by the Singapore government, please visit the website of Economics Cafe Learning Centre to read the relevant articles. Economics Cafe Learning Centre is the best econs tuition centre in Singapore. Founded by its principal econs tutor, Mr Edmund Quek it is conveniently located within five minutes' walk from the Bishan MRT Station.
Foreign Workers In Singapore
Foreign workers account for about 20 per cent of Singapore's 5.7 million population. 323,000 foreign workers are living in dormitories. The majority of them come from Bangladesh and India, among other under developed countries. These foreign workers have made significant contributions to Singapore's development, working in various sectors such as construction, shipping and manufacturing, among others. You may consult your econs tutor in your econs tuition class about the significant contributions by foreign workers. As of 20 May 2020, Singapore has reported a total of 29,364 confirmed cases. 26,541, or 90 per cent are foreign workers living in the dormitories.
Local transmission among local Singaporeans and permanent residents has remained low, at 1 or 2 cases per day. On 19 May 2020, the government announced that circuit breaker would be eased in three phases. In consultation with your econs tutor in econs tuition, explain why the government's decision to resume economic activities in three phases.
Phased Resumption Of Activities
Warning of a possible rise in new community cases, the government announced its plan to resume economic activities gradually in three phases. Under Phase 1, which starts from 2 June 2020 and lasts for at least four weeks, most businesses in the manufacturing sector are allowed to open. Most office workers are allowed to return to work, given that they observe strictly safe distancing measures. These include office workers in IT, Finance, HR, Administration, among others. In support of all schools, which are slated to commence their 2nd semester, all school bookshops, as well as retail shops selling school uniforms will be open in Phase 1. Hairdressers will be able to extend their services beyond basic haircut. In addition, all home-based businesses can resume operation with delivery or self-collection. You may discuss with your econs tutor in your econs tuition class the reasons for allowing these activities to resume first.
Phase 2, at least four weeks from 2 June 2020, will allow more economic activities to resume. Dine-in will be allowed in F&B outlets. Retail outlets, gyms and learning centres will be allowed to open too. Retailers are among the worst hit in this pandemic. You may sign up for econs tuition by the best econs tutor Mr Edmund Quek to learn why. All primary, secondary and junior college students will resume normal school schedule while more students of tertiary institutions will return to campus. Phase 2 will last for a few months.
When we reach Phase 3, various gatherings and events will be allowed. However, there will be restrictions to gathering sizes to minimize the risk of large clusters. Businesses such as cinemas, pubs, spas and massage centres will open in this phase. Seniors are also among the last to resume their daily activities in order to protect this vulnerable group of people.
Linda Geng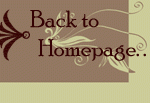 Economics Tuition Singapore @ Economics Cafe
Principal Economics Tutor: Mr. Edmund Quek