Classroom Rental
Economics Cafe offers a classroom for rental at Block 505B Bishan Street 11 #01-422 which is within walking distance of the Bishan MRT station (3 minutes).
The classroom offered for rental has a sitting capacity of 32 students. It is well furnished and air-conditioned and is ONLY suitable for conducting tuition for 'A' level subjects.
Tutors who wish to conduct group tuition but want to avoid the hassle of starting up a tuition centre will find renting a classroom easy and economical. The classroom is not suitable for conducting economics tuition as we are running economics tuition classes.
Some Attractive Features
Near the Public Library – Many students like to study at the Public Library and they will find it convenient to travel here for tuition.
Centrally located, over 2 dozen bus services and near the MRT station – Students will spend less time travelling here for tuition.
Near Junction 8 – Parents can shop or dine in Junction 8 while their children are having tuition here.
Tutors who are interested to rent a classroom at Economics Cafe can contact us for more details.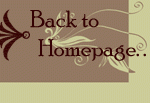 Classroom Rental @ Economics Cafe