DiDi's US$4 Billion IPO
On 30 June 2021, Chinese ride-hailing giant DiDi went public on the New York Stock Exchange (NYSE). Priced at US$14 a share with a total market value of US$68 billion, it marks the biggest IPO of a Chinese company on an American stock exchange. Prior to DiDi's IPO, the record was held by another Chinese tech giant Alibaba with its 2014's IPO raising US$2.5 billion. To find out more about IPO (Initial Public Offering), you may sign up for economics tuition Singapore with a reputable economics tutor Singapore. Mr Edmund Quek is widely regarded as the best economics tutor Singapore. The economics tutor Singapore has over two decades of experience teaching economics tuition Singapore.
DiDi vs Uber
Founded by a former Alibaba employee Will Wei Cheng in 2012, DiDi now operates not only in Asia, but also across Africa, Australia, Eastern Europe and Latin America. It boasts a large base of 600 million users and driver partners worldwide and an average of 60 million daily trips. With ride-hailing remaining as the company's core business, its business portfolio has diversified over the years to include food and package delivery and others. You may consult your economics tutor Singapore in economics tuition Singapore about the importance to diversify. Rooted in China, DiDi has grown exponentially after its strategic acquisitions of Kuaidi Dache and Uber China. It now controls more than 90 per cent share of China's huge ride-hailing market, way ahead of its remaining competitors such as CaoCao Chuxing, Dida Pinche and Yidao Yongche, among others. DiDi made its first quarterly profit of US$30 million in the first quarter of 2021 after having reported losses for three consecutive years in 2018, 2019 and 2020. Its full year revenue in 2020 was US$21.6 billion. With guidance from your economics tutor Singapore in economics tuition Singapore, provide insights into DiDi's financial performance over the past years. DiDi's major shareholders include SoftBank, Uber and Tencent. Its IPO on 20 June 2021 raised US$4.4 billion.
Uber was founded in 2009 in the United States of America as a ride-hailing service provider. Its business portfolio has also diversified over the years to include food and package delivery, couriers, freight transportation, bicycle and scooter rental, among others. Uber now has presence in close to 1,000 cities around the world, making it the world's largest ride-hailing company. It boasts over 90 million monthly active users worldwide and controls over 70 per cent market share in its primary market in the US for ride-hailing and 22 per cent of market share for food delivery. Uber's IPO in 2019 on NYSE raised US$8.1 billion with a then market value of US$75 billion. Uber has been making losses year after year and is expected to turn profitable by end of 2021. In consultation with your economics tutor Singapore in your economics tuition Singapore class, compare Uber, DiDi and Grab in terms of business model, market share and profitability.
Regulatory Uncertainties
Same as other Chinese tech giants such as Alibaba, Tencent, JD.com and Meituan, DiDi has been facing increasing regulatory uncertainties. Tech giants are under pressure from the Chinese government amidst a broader antitrust crackdown. Earlier in 2020, Ant Group's US$37 billion IPO was abruptly suspended by the Chinese government. It was later ordered to pay a US$2.78 billion fine. Currently, DiDi, alongside Tencent, JD.com and Meituan is cooperating with the Chinese regulators for investigations which will most likely lead to fines and mandatory restructuring. In discussion with your economics tutor Singapore in economics tuition Singapore, explain the possible implications of fines and mandatory restructuring on DiDi.
In addition, DiDi may face regulatory uncertainties in the US due to its government's concerns over data security. The US government recently ordered a ban of 59 Chinese defence and tech companies.
Linda Geng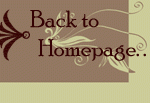 Economics Tuition Singapore @ Economics Cafe
Principal Economics Tutor: Mr. Edmund Quek