E-commerce In China

China's e-commerce industry continues its double-digit growth momentum. In the past 10 years, the world's second largest economy has emerged as the undisputable leader in the world in terms of e-commerce.
Largest Consumer Base With Increasing Spending Power
China boasts the world's largest consumer base of over 700 million internet users, about 40 per cent that of the world. 300 million of them are from middle-class, with increasing disposable income. According to statista.com, China's e-commerce turnover is a whopping US$672 billion, almost double that of the United States, which stands at US$340 billion.
It is anticipated that global e-commerce sales will reach US$4.5 trillion in 2021 and China is going to take a much larger market share then. As Harvard Business Review puts it, "Traditional pillar of open markets – the United States and the United Kingdom – are wobbling, and China is positioning itself as globalization's staunchest defender." With guidance from your economics tutor in economics tuition, explain why this statement is true.
According to Nielsen's e-commerce tracking data, China's online sales grew 27 per cent in 2017 as compared with the year before. Offline sales grew only 6 per cent in the same period. About half of enterprises have an online presence.
A World Leader In Mobile Payment
Based on figures from China Internet Network Information Centre, of the 730 million mobile users in China, over 35 per cent use mobile payments. In terms of size, China's mobile payment market is 11 times that of the United States. In the first 10 months of 2017, mobile payment in China surged 40 per cent from the previous year to hit a total of US$12 trillion, according to data released by the Ministry of Industry and Information Technology.
China is leading the world in mobile payment, made possible by popular mobile payment platforms such as Alipay and WeChat Pay, among others. The Chinese people have resorted to mobile payment for almost everything in life, including but not limited to everyday goods and services, credit card bills and investments.
Other countries like Singapore have been trying to catch up in terms of mobile payment. Discuss with your economics tutor in your economics tuition class the various government measures to encourage mobile payment in Singapore and its benefits. Sign up for economics tuition with a good economics tutor today should you a boost in this subject.
Rapid Expansion Of Home-grown E-commerce Giants
Home-grown e-commerce giants have expanded their global footprint. Since 2015, Alibaba and JD.com started to allow overseas consumers in countries such as Australia, the United States and Southeast Asian countries like Singapore to purchase directly from their e-commerce platforms with direct shipments to their homes. To reduce the shipping cost, Alibaba also launched sea freight option for its customers in Australia who purchase bulky items from Tmall and Taobao. While the two e-commerce platforms Tmall and Taobao under Alibaba are only available in Chinese, JD.com has gone one step further by launching customised platforms in English, Russian and Indonesian languages. This has helped the e-commerce giants gain more visibility on the global stage.
In addition, the e-commerce shopping festivals like the Double 11 event on 11 November has become a global online shopping phenomenon. The annual event on Taobao registered a significant increase of 39 per cent as compared with 2016 with corresponding sales of US$25 billion. Another e-commerce giant, JD.com achieved sales of US$19 billion, 50 per cent jump from the previous year. Apart from China, e-commerce in the United States has registered exponential growth as well. Approach your economics tutor in economics tuition for a detailed case study on Amazon if you are interested.
In closing, the last 10 years mark the age of e-commerce in China. The e-commerce giants such as Alibaba, Tencent and JD.com have maintained phenomenal growth by constantly evolving and improving their product offerings and services.
Linda Geng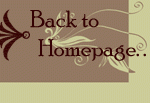 Economics Tuition Singapore @ Economics Cafe
Principal Economics Tutor: Mr. Edmund Quek