Evergrande's Debt Crisis Unlikely To Trigger A Global Financial Crisis
China's second largest developer, Evergrande has recently hit global headlines for its colossal debt of over 1.97 trillion yuan (equivalent to US$305 billion). The world's most indebted developer is now struggling to stay afloat with a bond interest payment of US$83.5 million due on 24 September 2021 and another offshore bond interest payment of US$47.5 million due on 29 September 2021. With guidance from your economics tutor Singapore in economics tuition Singapore, discuss the implications of a possible default. You may sign up for economics tuition Singapore with a reputable economics tutor Singapore should you need help with the subject.
Possibility Of An Imminent Default
Investors have been hoping for a bail out by the Chinese government. However, the Chinese government has yet to confirm a rescue plan or offer any financial support to the company with ballooning debt. With assistance from your economics tutor Singapore in economics tuition Singapore, explain why it may not be in the Chinese government's interest to bail out Evergrande. Instead, it urged Evergrande to repay its retail investors and avoid an immediate default on dollar bonds. The company was also instructed by Chinese regulators to complete its unfinished properties. Evergrande has till 23 October 2021 to pay US$83.5 in bond interest for a US$2 billion dollar-denominated bond maturing in March 2022 which was already due on 24 September 2021. In discussion with your economics tutor Singapore in your economics tuition Singapore class, evaluate the likelihood of an imminent default on Evergrande bonds.
Some analysts believe with time running out for Evergrande, an immediate default is inevitable. According to the Wall Street Journal, local governments had been asked to assemble accounting and legal professionals to examine Evergrande's financial situation. They had also been asked to assemble credible local developers to take over projects from Evergrande, all in preparation for its potential downfall. Mr Edmund Quek is the best economics tutor Singapore renowned for incorporating real world economic events into his economics tuition Singapore. The economics tutor Singapore has an economics tuition Singapore centre in Bishan, located within five minutes' walk from the Bishan MRT Station.
Systemic Risks To China's Financial System
Global investors worry that Evergrande's debt crisis would pose systemic risks to China's financial system and hit creditors abroad. It is believed that the company will make it top priority to repay local retail investors. You may consult your economics tutor Singapore in your economics tuition Singapore class about the importance to repay local retail investors first. As one of China' top developers, Evergrande has attracted over 70,000 retail investors with promises of a hefty return of up to 12 per cent per annum. It is of particular importance to the Chinese government to protect the interests of these retail investors, the majority of whom are ordinary citizens. It is unclear whether the company will eventually impose losses on creditors abroad. Some of Evergrande's biggest creditors abroad include BlackRock, UBS, HSBC and Ashmore Group, among others.
Evergrande's deep debt crisis has triggered widespread concerns about the health of some Chinese developers. As a result, borrowing costs for these junk-rated companies have risen significantly to reach an all-time high. Though the Chinese government has signaled that a bail-out is not on the card, it is unlikely that it will allow a messy default by Evergrande which may cause severe negative impact on the country's economic and social stability. In recent days, the People's Bank of China has been aggressively injecting liquidity into its banking system, in a bid to avoid funding squeeze as well as to shore up market sentiment. It is no doubt that the Chinese government will not allow Evergrande to become the next Lehman Brothers. Therefore, I maintain my view that Evergrande's debt crisis is unlikely to trigger a financial crisis.
Linda Geng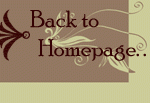 Economics Tuition Singapore @ Economics Cafe
Principal Economics Tutor: Mr. Edmund Quek