Food Delivery Apps In Singapore
Since 16 May 2021, dine-in at all F&B outlets has been banned to contain the spread of Covid-19 in the community. This is really bad news to the many food lovers who enjoy patronising the various coffee shops, hawker centres and restaurants across Singapore. The silver lining is, with the various food delivery apps available, they can now have the delicious meals delivered to their doorsteps. There are quite a few food delivery service providers in Singapore. Here, I would only cover the three most popular ones. To find out more about other food delivery service providers in Singapore, you may conduct an online research with guidance from your economics tutor Singapore in your economics tuition Singapore class. Mr Edmund Quek is widely regarded as the best economics tutor Singapore. The economics tutor Singapore has over two decades' of experience teaching economics tuition Singapore at JC levels.
Deliveroo
Deliveroo was founded in 2013 in London, the United Kingdom. It now operates in some 200 cities across 12 regions, including Singapore. It makes money by charging its users a small per-order service fee and the restaurants a commission fee. The delivery fee depends on the distance between the pick-up and drop-off points. In November 2017, Deliveroo launched Deliveroo Plus which offers its frequent users the benefit of unlimited free delivery with a monthly subscription fee of SGD16.90 per month for one (with minimum order of SGD18 or more) and SGD6.90 per month for the family (with minimum order of SGD 38 or more). In consultation with your economics tutor Singapore in economics tuition Singapore, evaluate the cost and benefit of Deliveroo Plus. Apart from food delivery service, Deliveroo recently introduced grocery delivery service, in partnership with Dairy Farm which owns supermarket chains Cold Storage and Giant. You may discuss with your economics tutor Singapore in your economics tuition Singapore class the implications of this strategic partnership.
Since its founding, Deliveroo has grown exponentially in terms of sales revenue. However, its loss has also been increasing year after year. In 2015, Deliveroo recorded a loss of GBP1.4 million. Its loss snowballed to a record high of GBP317 million in 2019. In 2020, helped by the surge in demand for food delivery service during the Covid-19 pandemic, the company managed to trim its loss to GBP224 million. You may approach your economics tutor Singapore in economics tuition Singapore for an in-depth analysis of Deliveroo's financial performance over the years.
Homegrown Brands: Foodpanda and Grab Food
Unlike Deliveroo, foodpanda is a homegrown brand. It was founded in 2012 in Singapore to offer food and grocery delivery services. The company later expanded its footprint to 14 regions including Singapore. In 2016, foodpanda was acquired by its Berlin based competitor Delivery Hero. foodpanda partners with a wide range of F&B outlets including not only restaurants but also "hawker heroes" across Singapore. It also provides grocery delivery service through pandamart. In addition, foodpanda has entered into strategic partnerships with vendors such as 7-Eleven, Watsons, Guardian, Unity, Valu$ and Cheers, among others. One unique advantage that sets foodpanda apart from its competitors is that it offers late night deliveries at no additional charges. You may consult your economics tutor Singapore in your economics tuition Singapore class about the similarities and differences between Deliveroo's and foodpanda's business models.
Same as foodpanda, Grab is also a homegrown brand. It was established in 2012 to offer online car hailing service. After a tough tug of war with the San Francisco based Uber, it merged with Uber's Southeast Asian operations in 2018. To read more about Grab's merger with Uber, you may refer to another article published on www.economicscafe.com.sg. Economics Cafe is the best economics tuition Singapore centre founded by its principal economics tutor Singapore Mr Edmund Quek. This allowed Grab to expand its suite of services to include food delivery. Grab Food has brought onboard not only restaurants, coffee shop and hawker centre stalls, but also Michelin recommended F&B outlets. Headquartered in Singapore, it currently operates in 500 cities across eight countries including Singapore and Malaysia. Grab's business model resembles that of Shopee in that it incorporates online payment.
Linda Geng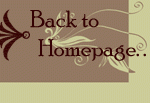 Economics Tuition Singapore @ Economics Cafe
Principal Economics Tutor: Mr. Edmund Quek