G20 Pledges $5 Trillion In A Concerted Effort To Fight Covid-19
On 26 March 2020, world leaders from the G20 agreed on a US$5 trillion package as part of their concerted effort to combat global economic meltdown as a result of Covid-19 pandemic. As of 8 April 2020, there is 1.43 million confirmed cases across the world. Over 82,000 people died. The United States of America tops the list with over 400,000 confirmed cases and close to 13,000 deaths. From New York City to Paris and Singapore, life has come to standstill in the once busy metropolitan cities abuzz with activities. Fears are mounting that the novel coronavirus could lead to even greater destruction than the Great Depression in the 1930s. To learn more about the Great Depression, you may sign up for economics tuition Singapore with a reputable economics tutor Singapore. Edmund Quek, principal economics tutor Singapore of Economics Cafe Learning Centre is best economics tutor Singapore.s
A "United Front"
This unprecedented situation calls for unprecedented global effort. For the first time, G20 leader pledged a "united front" with an enormous total package of US$5 trillion to buoy the economy. The fund will be used to roll out targeted fiscal policies, measures and schemes to minimize the economic impact of the pandemic. "Robust" support will be rendered to developing countries which form an important part of the global supply chain. With guidance from your economics tutor Singapore in economics tuition Singapore, explain the important role developing countries like China play in the global supply chain.
China's Commitment
China has committed US$344 billion as part of the rescue package announced by G20. To finance its fiscal deficit, China will issue special government bonds. This is coupled with macroeconomic policies to bring back the world's second largest economy back to its growth track. With the additional commitment, China's fiscal deficit this year will go beyond three percent of its gross domestic product. China has lowered its growth forecast from the previous 6.1 per cent to the current 2.6 per cent. The country is now at risk of its first quarterly contraction since 1976. You may consult your economics tutor Singapore in your economics tuition Singapore class about the benefit of special government bonds.
US's Effort
The United States has committed US$2 trillion to help its people tide over this unprecedented crisis. A US$1,200 stimulus payment has been sent out to millions of American people to cover their basic expenses. In addition, the Fed has cut its benchmark interest rate to zero and embarked on an unprecedented quantitative easing. Edmund Quek, principal economics tutor Singapore of Economics Cafe Learning Centre is known for incorporating real world events into his economics tuition Singapore. You may visit his website at www.economicscafe.com.sg for insightful analysis of the quantitative easing. His economics tuition centre is conveniently located within five minutes' walk from the Bishan MRT Station. With the latest government direction to suspend all tuition and enrichment centres, his economics tuition centre has shifted all economics tuition class to online. You may still contact the economics tutor Singapore via mobile or email for enquiries about his economics tuition.
Analysts welcomed the united effort by the G20 leaders. However, they also cautioned that the cross-country collaboration could be hampered by increasing border barriers to movement of goods and people, particularly export for medical materials and food. The European Union has banned export of critical medical equipment while Russia has imposed control over export of processed grains.
Vincent Chew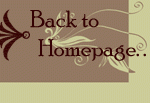 Economics Tuition Singapore @ Economics Cafe
Principal Economics Tutor: Mr. Edmund Quek