Grab's Public Listing On Nasdaq
On 2 December 2021, Grab, Southeast Asia's largest ride-hailing and delivery company was listed on Nasdaq. The much-anticipated public listing was after its US$40 billion merger with special purpose acquisition vehicle, Altimeter Growth Corp. To find out more about special purpose acquisition vehicle, SPAC, please consult your economics tutor Singapore in your economics tuition Singapore class.
From Startup To Superapp
Grab was founded in 2012 in Malaysia by Anthony Tan and Tan Hooi Ling as a ride-hailing company. It later expanded to other Southeast Asian markets and made its foray into food, grocery, and parcel delivery services, as well as digital banking. To learn more about Grab's humble beginnings, you may sign up for economics tuition Singapore with a reputable economics tutor Singapore. Mr Edmund Quek is widely regarded as the best economics tutor Singapore. His economics tuition Singapore centre, Economics Cafe Learning Centre is conveniently located within five minutes' walk from the Bishan MRT station. The company has entered into strategic collaborations with both online and offline retailers in the region, including Singapore's Dairy Farm with supermarket chains Cold Storage and Giant and convenience store chains 7 Eleven, Indonesia's convenience store chain Indomaret and Thailand's hypermarket chain Big C.
The company has also ventured aggressively into digital banking services with its GrabPay, a mobile wallet within Grab app. A digital banking license has earlier been secured under a joint venture formed between Grab and local telecom Singapore Telecommunications Ltd. With guidance from your economics tutor Singapore in your economics tuition Singapore class, compare digital banking with traditional banking. Mr Edmund Quek is an economics tutor Singapore renowned for incorporating real world events into his economics tuition Singapore. To find out more about this economics tutor Singapore, please visit the website of his economics tuition Singapore centre at www.economicscafe.com.sg. Recently, Grab has been focusing on small loans offered to drivers, merchants and riders alike across the region. It is also looking at buying into digital banking assets in the region.
Head On Competition With Gojek
Currently, Gojek is widely regarded as Grab's biggest competitor in the region, especially in Indonesia. In consultation with your economics tutor Singapore in economics tuition Singapore, compare the strengths and weaknesses of Gojek and Grab. Its recent merger with e-commerce company Tokopedia has given Gojek the valuable direct exposure in e-commerce. This together with a stake in digital banking in Indonesia through Bank Jago, has set Gojek on track to IPO under GoTo Group in early 2022.
Similar to Grab, Gojek has gained direct exposure in digital banking and e-commerce through various mergers and acquisitions. To learn more about mergers and acquisitions as well as its economic implications, you may attend economics tuition Singapore classes conducted by renowned economics tutor Singapore Mr Edmund Quek. However, compared with Grab, it still has a much smaller regional presence, especially in countries such as Singapore and Vietnam. Headquartered in Singapore, Grab has operations in over 460 cities across eight countries in the region, with some 8,000 people under its employ. In contrast, Gojek operates in five countries in the region. It has presence in many large and medium Indonesian cities, and also some rural areas within the country. There are over 3,000 employees under its regional workforce.
Grab successfully raised billions of dollars through multiple rounds of funding. Its investors include, among others, SoftBank Group, Honda and Toyota from Japan, Didi Chuxing, China Investment Corp, Ping An Capital from China, Temasek Holdings from Singapore, Mubadala from Abu Dhabi's, Microsoft and Booking Holdings from the United States of America, as well as global hedge fund BlackRock.
Linda Geng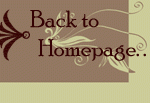 Economics Tuition Singapore @ Economics Cafe
Principal Economics Tutor: Mr. Edmund Quek