Green Energy At An Unexpected Cost

As the governments around the world pay increasing attention to the environmental issues, electric vehicles which are powered by lithium-ion batteries and produce no greenhouse gases have become the obvious choice for most car makers. They have been scouring the world for cobalt, a rare metal that is geologically scarce. As a result, cobalt price has tripled to US$80,000 a ton over the past year. The skyrocketing price has driven cobalt miners to try all means to increase production.
The Republic of Congo supplies about 60 per cent of the world's cobalt mined. One fifth of them are mined by hand according to CNN. A recent CNN investigation revealed the disturbing facts on how hand mining is done in Congo. Besides the unsafe working environment, child labour is employed. CNN questioned the ethicalness of electric cars. Indeed, the green energy comes at an unexpected cost. However, it is not the electric cars to blame as electric cars only represent a small percentage of the total market demand for cobalt.
Let The Numbers Speak
According to Cobalt Development Institute, about 10 per cent of the cobalt mined goes to the production of rechargeable batteries used to power electric cars. In contrast, smart phones and laptop computers use about 30 per cent of the cobalt mined. Therefore, smart phones and laptop computers are the biggest culprit, followed by superalloys (16 per cent) which have a wide range of applications. Other major uses include medical equipment and military applications.
Explain what contributed to the price surge of cobalt in the past year by applying economics concepts you have learned in economics tuition from your economics tutor. Sign up for economics tuition with a reputable economics tutor today if you need help with this subject. Economics Cafe Learning Centre is an established economics tuition centre in Bishan. Its principal economics tutor is Mr Edmund Quek. Author of a few economics textbooks, Mr Quek is one of the best economics tutors in Singapore.
I disagree with CNN. There is nothing unethical about the electric cars, nor smart phones or laptop computers. The problem lies with how cobalt is being mined.
Child Labour, A Result Of Extreme Poverty
As of 2017, there are close to 152 million children aged between five and 17 years old in child labour. About half of them are performing hazardous work like hand mining of cobalt. About 48 per cent of them come from low income countries such as Congo.
The Gross Domestic Product per capita in Congo in 2016 was US$387, equivalent to 3 per cent of the world's average. More than half of its people currently live below the poverty line, struggling to survive with less than one dollar a day. To these families, I believe there is no choice but to send their children to work and contribute financially to the family as much as possible. The alternative is starving, or even death. In consultation with your economics tutor in your economics tuition class, explain why poverty is the root cause of child labour problem in Congo.
In Africa, which Congo is a part of, one in five children are in child labour. The situation has improved slightly over the years. However, unless the ruling governments are able to solve the poverty problem, child labour will continue to exist in future.
A Possible Solution
With the advancement of technology, we can develop batteries which are less dependent on cobalt. Tesla has started using nickel-cobalt-aluminium-based batteries which use far less cobalt. A Chinese electric car company, BYD is using lithium-iron-phosphate batteries that do not use cobalt at all.
Other companies have been recycling. Take the US for example, 15 per cent of cobalt used in the country is currently sourced from recycled scrap. Moving forward, with cobalt price continuing to spike, recycled cobalt will become more and more economical.
Benjamin Tay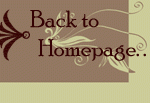 Economics Tuition Singapore @ Economics Cafe
Principal Economics Tutor: Mr. Edmund Quek