Hong Kong Slides Into Recession Amidst Ongoing Social Unrest
Hong Kong has slid into a technical recession amidst the ongoing protests which have taken a heavy toll on its economy. The five-month-long protests started over the extradition bill allowing suspects to be sent to mainland China for trial. Despite the withdrawal of the bill, the protests have become increasingly violent and have shown no sign of abating. With guidance from your economics tutor in your economics tuition class, explain the various implications of its ongoing political crisis.
Retail And Tourism Sectors Badly Hit
The prolonged political crisis in Hong Kong has taken a toll on its economy, seriously affecting its retail and tourism sectors. In the third quarter of 2019, the economy contracted by 3.2 per cent, registering a second quarter on quarter contraction. Year on year, the economy shrank 2.9 per cent, the weakest readings since the last global financial crisis in 2008. To learn more about the 2008 global financial crisis, sign up for economics tuition with a reputable economics tutor today. Mr Edmund Quek, principal economics tutor of Economics Cafe Learning Centre is regarded as the best economics tutor in Singapore. You may visit his website at www.economicscafe.com.sg to check out his economics tuition class schedule.
Large scale demonstrations have caused severe disruptions to the retail business. Retail business owners have been forced to close shop for multiple days or shorten their daily opening hours to avoid potential damages during the clashes between riot police and protestors. Employees are asked to take unpaid leave or knock off earlier. It is confirmed by the government that over 100 restaurants have closed as a result of the prolonged social unrest, with some 2,000 employees lost their jobs. Retail sales registered its worst year on year decline. Similarly, tourist arrival also recorded the worst year on year decline of nearly 50 per cent in October 2019. The situation is grim as tourists steer clear of the city with travel advisories issued by many countries such as Singapore and China. In consultation with your economics tutor in economics tuition, discuss the various consequences of rising unemployment.
The Hong Kong government has previously revised down its full-year economic growth forecast to between zero and one per cent. With 2 straight quarter contraction, it is estimated that the Hong Kong economy will likely register negative growth for the full year of 2019. You may discuss with your economics tutor in your economics tuition class the consumer and investment sentiments in Hong Kong.
Government Measures
In view of the bleak economic performance and outlook, the Hong Kong government has announced relief measures in support of its economy. A total of HK$2 billion will be pumped into transport, tourism and retail sectors to boost its economy. Earlier in August, the government pledged a HK$19.1 billion package to help the underprivileged and struggling business owners. Among the beneficiaries are some 130,000 drivers who will receive from the government fuel subsidies worth HK$1.35 billion. The government has also repeatedly called for landlords to cut rents to help retail business owners pull through this difficult period. With assistance from your economics tutor in economics tuition, evaluate the effectiveness of these government measures.
The government has also been working closely with Beijing in developing the Greater Bay Area of southern China to facilitate Hong Kong people to work and live in Chinese cities such as Guangzhou, Zhuhai and Shenzhen. Hong Kong is the world's most expensive city to live in. Its average property price stands at US$2,091 psf, almost double that of Singapore and four times that of New York.
Jordan Goh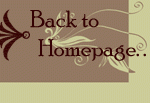 Economics Tuition Singapore @ Economics Cafe
Principal Economics Tutor: Mr. Edmund Quek