HSR Project Abandoned As Singapore And Malaysia Fail To Agree On Changes
In a joint statement on 1 January 2021, Singapore's Prime Minister Lee Hsien Loong and his Malaysian counterpart Muhyiddin Yassin announced that the highly anticipated High Speed Rail (HSR) project connecting Kuala Lumpur and Singapore had been terminated. The decision to terminate this project came after both countries failed to reach an agreement on the various changes proposed by Malaysia after multiple rounds of negotiations before the deadline of 31 December 2020. With guidance from your econs tutor Singapore in econs tuition Singapore, discuss the impact of this decision on the economies of both countries.
Two Extensions Following Change of Malaysian Government
The two countries agreed to build the rail line spanning across 350km from Bandar Malaysia in Kuala Lumpur to Singapore's Jurong East back in 2013. When completed, the HSR would have significantly reduced the travelling time between Kuala Lumpur and Singapore to merely 90 minutes. Currently, it takes one over four hours to travel between the two cities by car based on the normal traffic conditions. You may consult your econs tutor Singapore in your econs tuition Singapore class about the various benefits the HSR project will bring about.
An official agreement was inked by Singapore's Prime Minister Lee Hsien Loong and the then Malaysian Prime Minister Najib Razak in December 2016. Following the signing of the agreement, Singapore has commenced works on appointing an infrastructure design consultancy firm, acquisition of land and calling a joint tender with Malaysia for an assets company, among others. However, the project was suspended following the change of Malaysian government after the May 2018 General Election. Initially, the Malaysian government led by Mahathir requested for an extension of two years till May 2020. Thereafter, the HSR project was extended for a second time till 31 December 2020. In discussion with your econs tutor Singapore in econs tuition Singapore, explain the costs and benefits of doing so.
Proposed Changes By Malaysia
According to a statement from Minister in Prime Minister's Department, Mustapa Mohamed, the Malaysian government had proposed a slew of changes in the light of Covid-19 pandemic, to mitigate its impact on the already weak Malaysia economy. These included cost saving alternatives as well as a revised project timeline to bring forward the construction phase by two years to give its badly hit construction sector a much-needed boost. In consultation with your econs tutor Singapore in your econs tuition Singapore class, explain how bringing forward the project timeline may lead to an earlier recovery for the construction sector in Malaysia.
Malaysia is in a recession with a 3.5 to 5.5 per cent contraction projected for the year of 2020. In November 2020, the government announced Malaysia's largest budget amounting to RM323 billion, to mitigate the negative impact of the multiple shutdowns. This will result in a 5.4 per cent budget deficit, comparable to the 6 per cent budget deficit in the previous year. To understand more about the Malaysia budget, you may sign up for econs tuition Singapore conducted by econs tutor Singapore, Mr Edmund Quek. Mr Quek is a renowned econs tutor Singapore with over two decades of experience teaching econs tuition Singapore.
Following the final decision to abandon the HSR project, the two governments will have to agree on the amount of compensation to be paid to Singapore for costs already incurred. According to preliminary estimates in 2018, the total costs incurred by end of May 2018 had exceeded S$250 million.
It is possible that the Malaysian government may proceed with an HSR plan without Singapore. An alternative HSR plan will offer Malaysian government greater flexibility in project financing and payment. In addition, the Malaysian government may also exercise complete discretion in the various aspects of the project, including but not limited to, project timeline, project partnerships as well as project design.
Linda Geng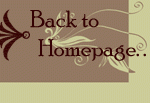 Economics Tuition Singapore @ Economics Cafe
Principal Economics Tutor: Mr. Edmund Quek