Implication Of China's Belt And Road Initiative On Supply Chain Business
The Belt and Road Initiative was unveiled by Xi Jinping in 2013. Aimed at improving inter-country connectivity, the initiative involves heavy investments in infrastructure development in various parts across the globe. One may sign up for an economics tuition class with a reputable economics tutor to learn about the Belt and Road Initiative.
Covering more than 68 countries, 65 per cent of the world's population and 40 per cent of the global GDP, China's Belt and Road Initiative aims to connect 4.4 billion people across Asia, Europe and Africa through enhanced infrastructure, as well as business and financial connections. This is in line with supply chain operators' goal to integrate physical, information and financial flows in the supply chain. The physical boundaries between countries will be blurred, enabling free flow of capital and resources across different countries. With a much larger market and distance to cover, it requires supply chain operators to be able to handle large capacity with enhanced efficiency and effectiveness. Consult your economics tutor in economics tuition for an explanation of the various economic implications of China's Belt and Road Initiative. Mr Edmund Quek, Principal Economics Tutor of Economics Cafe Learning Centre, one of the best economics tuition centres located in Bishan will be able to share his insights into this subject. Mr Quek brings with him decades of experience in teaching Singapore-Cambridge GCE 'A' Level economics tuition. He is an economics tutor known for incorporating real world events into his teaching to make his economics tuition more interesting to the students.
Opportunities And Threats To Supply Chain Industry
The Belt and Road Initiative has presented great opportunities for supply chain operators to capitalize on. Leaders in the supply chain industry like YCH Group has made inroads into the seven strategic cities of Guangdong, Jiangsu, Liaoning, Shandong, Sichuan, Tianjin and Zhejiang in China to further deepen its presence in China, in a bid to tap on the world's largest consumer market and supply chain. In addition, the booming e-commence sector in China and its trade partners in the region will bring about increased demand for supply chain services, especially patented system noted for business intelligence.
Along with the opportunities, China's Belt and Road Initiative also presents challenges to supply chain operators. The increasing inter-country connectivity will expose supply chain operators to greater competition from the rest of the world. Companies like YCH Group must constantly strive for greater excellence in the forms of new innovations, higher efficiency and lower cost, just to name a few, to maintain its competitive edge. You will be able to gain a thorough understanding of the various opportunities and threats faced by supply chain industry in the economics tuition class conducted by renowned economics tutor Mr Edmund Quek.
Implications On Supply Chain Business
The way we trade is very much dependent on consumer behaviours in the target markets, connected by the Belt and Road Initiative. To maximize benefit from increased inter-country connectivity enabled by this, supply chain operators are to leverage on the greater pool of resources for higher efficiency. It also makes sense for supply chain operators to adopt the maritime routes mapped out by Belt and Road Initiative to maximize its benefit. However, besides fuel efficiency, there are some other factors to take into consideration when it comes to the business decision of choosing the optimal route. They include, among others, existing and potential competitors, market size and estimated market share, political and business environment, infrastructural readiness, relevant policies on trade and supply chain management, taxes on import and export, labour, transport and other costs. The list goes on. Discuss with your economics tutor for a list of other factors to consider.
A sound business decision should be based on potential ROI, taking into consideration the market size and estimated market share, upon weighing the strengths and weaknesses of the business as compared with its existing and potential competitors. Multi-modal transport allows the shortest which is the most cost-efficient route across different countries. To fully capitalize on the vast network of Belt and Road Initiative, multi-modal transportation is the obvious choice.
Linda Geng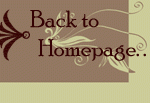 Economics Tuition Singapore @ Economics Cafe
Principal Economics Tutor: Mr. Edmund Quek