Indonesia Enters Two-week Lockdown
From 22 June 2021, Indonesia has entered a two-week lockdown to contain surging Covid-19 cases in the world's fourth most populous nation. Stricter social restrictions such as suspension of religious activities and closure of tourist attractions are imposed, especially on 'red zones' with most infections. With guidance from your economics tutor Singapore in your economics tuition Singapore class, discuss the implications of these social restrictions.
Stricter Social Restrictions
Except for sectors offering essential services, such as supermarkets, pharmacies and banks which can continue to operate at full capacity, businesses in non-essential sectors such as offices, F&B outlets and malls in 'red zones' can operate at 25 per cent capacity only. These businesses in non 'red zones' are allowed to operate at 50 per cent capacity. In addition, religious activities in 'red zones' are suspended while tourist attractions are closed. Religious activities, together with the new variants are believed to be the primary contributing factors leading to the recent sharp rise in new infections in Indonesia. To learn more about other contributing factors, you may sign up for economics tuition Singapore with a reputable economics tutor Singapore. Mr Edmund Quek is regarded as the best economics tutor Singapore. The economics tutor Singapore's economics tuition Singapore centre is conveniently located within five minutes' walk from the Bishan MRT Station.
According to BNPB (National Disaster Mitigation Agency), there are a total of 29 'red zones' across Indonesia, including Jakarta, Kudus in Java, Bangkalan in Madura and Riau in Sumatra, among others. For the full list of designated 'red zones', you may consult your economics tutor Singapore in economics tuition Singapore. On 26 June 2021, the daily confirmed new cases in Indonesia reached a new high of 21,095. In total, the country has recorded over 2.09 million cases and close to 57,000 deaths. This places Indonesia among the highest tallies in Asia, after India. In Kudus, Java, one of the red zones, hospital bed occupancy rate has reached a critical level of 90 per cent. Among the confirmed new Covid 19 cases are hundreds of healthcare workers. The situation is no better in the capital city of Jakarta. To reduce the pressure on Jakarta's public healthcare system, the government has vowed to ready makeshift hospitals to treat asymptomatic patients and those with mild symptoms. In discussion with your economics tutor Singapore in your economics tuition Singapore class, evaluate the effectiveness of makeshift hospitals.
Vaccination Progress
The government has set a target to vaccinate 7.5 million people in Jakarta by the end of August 2021, out of a total population of 10.5 million. With such an ambitious target, it aims to achieve herd immunity in the capital city. As of 21 June 2021, about 3.5 million people in Jakarta had received their first jab and about 1.8 million had received their second jab. Experts believe that given Jakarta's sound infrastructure and sufficient vaccines supply, it is possible to achieve the government's target of having 7.5 million people vaccinated by the end of August 2021. However, this may not necessarily lead to herd immunity. With help from your economics tutor Singapore in economics tuition Singapore, explain the reasons. Indonesia has received around 105 million vaccines, the majority of which are from Sinovac. The efficacy of the vaccines on the new variants has yet to be confirmed. Further, there is no evidence to prove how long a protection the vaccines can provide. It is possible that by the time they complete vaccination of 7.5 million people in August 2021, those who had received the vaccination in January 2021 need to be vaccinated again. Therefore, at this rate, they will never hit the percentage required to achieve herd immunity.
Despite the above concerns, vaccination is still the only viable option. Countries across the globe are stepping up effort to boost their vaccination programmes. Middle eastern countries such as Israel and UAE which have the world's highest vaccination rates are proven to have much lower new infections as compared with others.
Linda Geng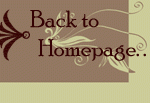 Economics Tuition Singapore @ Economics Cafe
Principal Economics Tutor: Mr. Edmund Quek