Jack Ma And His E-Commerce Empire
On 10 September 2019, Jack Ma, co-founder and executive chairman of the world's largest e-commerce company Alibaba, stepped down from his role. The leadership of the group was handed over to his successor Daniel Zhang. Jack Ma will remain on the board of Alibaba as a mentor. With Jack Ma wrapping up his career, it is time to look back at the legendary rise of this businessman and his e-commerce empire. You may learn more about e-commerce and Alibaba from your economics tutor in your economics tuition class.
A Tycoon From Humble Beginnings
Jack Ma was born in 1964 in Hangzhou, Zhejiang, China. His parents are both Pingtan professionals. Jack Ma became interested in English at a young age. To master the language, he would ride his bicycle to the Hangzhou International Hotel 70 miles away from his home, just to find opportunities to practise his English with the tourists staying at the hotel. He did this for nine years. Jack Ma later enrolled into the Hangzhou Teacher's Institute, now known as the Hangzhou Normal University and graduated with a BA in English in 1988. You may sign up for economics tuition with a reputable economics tutor should you need help with the subject. Economics Cafe Learning Centre is the best economics tuition centre Singapore. Founded by its principal economics tutor Mr Edmund Quek, the economics tuition centre is conveniently located within five minutes' walk from the Bishan MRT Station.
Upon graduation, Jack Ma applied for dozens of jobs and was rejected by all. He shared with reporter his most frustrating experience with KFC, where out of the 24 people applying for the job, he was the only one rejected. Probably left with no choice, he became a lecturer teaching English and International Trade at Hangzhou Dianzi University, with a monthly take-home pay of merely US$20. However, his mind remained restless and he was constantly on the lookout for opportunities. With guidance from your economics tutor in economics tuition, discuss the various opportunities available in the 1990s.
In 1995, Jack Ma was introduced to the internet during a trip to Seattle, Washington. He returned with a plan to set up his own website. In April 1995, Jack Ma partnered a computer teacher He Yibing to set up China Pages, which was proved to be immensely successful. Within a short span of three years, the company reaped US$800,000. With this, he was appointed head of an information technology company under the China International Electronic Commerce Centre, a Department of the Ministry of Foreign Trade and Economic Cooperation. In 1999, he quit his job and returned to Hangzhou to found Alibaba, the then B2B marketplace site with a group of 17 friends and students in his apartment. Though based in China, he already had a global outlook for his company and eyed the companies in America's Silicon Valley as its competitors. In consultation with your economics tutor in your economics tuition class, review the performance of Alibaba in its initial years.
The Rise Of Alibaba
Starting with an initial capital of RMB500,000, Alibaba successfully secured two capital injections totalling US$25 million from Goldman Sachs and SoftBank in October 1999 and January 2000 respectively. In 2003, Taobao the C2C marketplace was launched, coupled with Alipay, providing secure and convenient e-payment solutions. The rapid rise of Taobao garnered the attention of eBay, whose offer to acquire Taobao was rejected by Jack Ma. Instead, he convinced Yahoo to invest US$1 billion for a 40 per cent stake in Alibaba. You may discuss with your economics tutor in economics tuition what would have happened to Taobao and Jack Ma if he had accepted eBay's offer.
In 2014, Alibaba's IPO on the NYSE raised US$25 billion, more than Google, Facebook and Twitter combined, making it the largest US IPO in history. Today, Alibaba is the highest-ranking Chinese company in terms of brand value in the world, and the world's largest retailer and e-commerce company. Its Singles' Day Sale holds the record of the world's biggest online and offline shopping day.
Linda Geng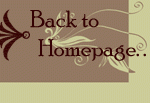 Economics Tuition Singapore @ Economics Cafe
Principal Economics Tutor: Mr. Edmund Quek