Made In China 2025

Made in China 2025 is a strategic plan initiated by Premier Li Keqiang in May 2015. It aims to shift the Chinese economy from labour-intensive to value-added manufacturing sectors such as robotics, aerospace and new energy vehicles. It is also the Chinese government's ambition to reduce the country's reliance on the US and its European allies for high-tech products and components and ultimately achieve self-sufficiency through technology substitution. This is perceived as a "real threat to the US technological leadership".
Why Is It A Threat To The US?
Advanced manufacturing is a sector traditionally dominated by developed countries like the US. Made in China 2025 challenges US's dominance by boosting the Chinese firms' competitiveness in advanced manufacturing. This is done through heavy government subsidies and investments in research and development, as well as innovation. Made in China 2025 also provides support in Chinese firms' acquisition or joint venture with foreign companies to enable the transfer of critical, cutting edge technology. Currently, China competes with developing countries such as Taiwan, Brazil and Mexico in low-value manufacturing sectors like clothing, shoes and electronic products. In consultation with your economics tutor in economics tuition class, explain why it is advisable for the Chinese economy to shift to value-added manufacturing sectors to sustain its rapid growth.
Trump claims that Made in China 2025 places the US companies in a disadvantaged position and its strategy to enable technological transfers is a conduct of 'theft'. In fact, strategies and policies mapped out in Made in China 2025 are nothing new. They have been adopted by other countries to transform their economies in order to catch up with their Western counterparts. Precedent cases include Japan, Korea, Hong Kong and Singapore. A knowledgeable economics tutor should be able to share with you more. There are a few reputable economics tuition centres in Bishan. Among them is Economics Cafe Learning Centre founded by its Principal Economics Tutor Mr Edmund Quek. Mr Quek is a well sought-after economics tutor known for incorporating real world events into his teaching of economics tuition. Mr Quek has also published a few best-selling economics textbooks which are available for sale at all Popular bookstores. Students who sign up for his economics tuition will be able to obtain a copy at cost price.
China's continued economic growth has led to increasing trade frictions between the world's two largest economies. In 2017, the US's trade deficit with China registered a record high of US$375 billion. Currently, the world's second largest economy, China recorded a decent growth of 6.8 per cent in 2017. With its economic growth maintained at this level, it is forecasted by PriceWaterhouse Coopers that China will overtake the US to become the world's largest economy by 2030.
Measures By The Trump Administration To Counter China's Growth
Trump wows to make China pay for its unfair practice in international trade. He has also explicitly admitted that part of the purpose of its massive tariffs against China is to impede Made in China 2025 and counter China's growth. One of Trump's primary targets with the proposed US$150 billion tariffs on Chinese goods is China's high-tech products such as aircraft parts and electronic products. However, by doing this, it will also hurt its domestic aviation industry with increased costs of imported parts from China. With retaliatory tariffs from China, the US firms will face reduced access to the world's largest consumer market. With guidance from your economics tutor in economics tuition, explain why the proposed US tariffs on China is a double-edged sword.
Trump's protective trade policies are coupled with harsher than ever sanctions against Chinese technology firms. For example, the trade ban in early 2018 on Chinese technology giant ZTE for breach of its March 2017 settlement with the US has sent the company into loss territory in the first quarter, despite a 7 per cent increase in revenue.
There have been heated debates on whether Trump Administration's trade policies will be effective in countering China's progress into becoming the world's largest economy. Let us watch closely how the situation evolves.
Linda Geng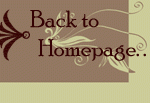 Economics Tuition Singapore @ Economics Cafe
Principal Economics Tutor: Mr. Edmund Quek