Malaysia Avoids A Full Lockdown
On 21 May 2021, Malaysia's Prime Minister's Office announced stricter restrictions on its various economic and social sectors. On 22 May 2021, it further announced details of the additional restrictions which would take effect from 25 May 2021. These include shortened business operating hours and more people working from home. In consultation with your economics tutor Singapore in economics tuition Singapore, discuss other newly announced restrictions and their effects.
Surging New Covid-19 Cases
Since 19 May 2021, Malaysia has reported over 6,000 new Covid-19 cases every day. On 21 May 2021, 18 new clusters were identified, adding to the existing 511 active clusters across the country. 6,493 new cases, bringing the total number of confirmed cases to 498,795. 50 deaths were reported, bringing the total fatalities to 2,149. There were 52,106 active cases as of 21 May 2021, of which 643 were in Intensive Care Units (ICUs) with 363 requiring respiratory support. The record influx of Covid-19 patients in critical condition has pushed the country's ICUs occupancy rate to a dangerously high level of 83 per cent. In discussion with your economics tutor Singapore in your economics tuition Singapore class, discuss the consequences of a failure in the medical system.
To battle the "sharp rise in Covid-19 cases and record high deaths, the Prime Minister's Office decided to impose stricter measures under Movement Control Order (MCO) 3.0 on 21 May 2021. You may approach your economics tutor Singapore in economics tuition Singapore for more details of these stricter measures. Earlier this month, the Office announced another nationwide MCO from 12 May to 7 June 2021. Under MCO 3.0, travels across different states and districts are suspended and house visits and festive celebrations are banned. All educational institutions are closed. F&B outlets are open for take-aways or deliveries only. Size of social gatherings is reduced to 3. In addition, the government has urged its people to practise self-lockdown to help break the chain of widespread transmission in the community. With guidance from your economics tutor Singapore in economics tuition Singapore, compare the latest measures introduced by Malaysia government with those by Singapore government.
Full Lockdown Avoided
Despite the surging new cases, the Malaysia government has decided not to impose a full lockdown due to economic considerations. To find out more about these economic considerations, you may sign up for economics tuition Singapore with a reputable economics tutor Singapore. Mr Edmund Quek is the best economics tutor Singapore. The economics tutor Singapore is renowned for incorporating real worlds events into his economics tuition Singapore. From March to May 2020, Malaysia imposed a nationwide lockdown with strict travel and movement control measures. With all economic activities shut down, the Malaysian economy almost collapsed. The country was bleeding profusely with RM2.4 billion (equivalent to US$579 million) lost every day. To aid the local businesses and households, the government rolled out a huge economic assistance package worth RM340 billion.
In response to calls for another lockdown in the face of surging new cases, the Prime Minister's Office highlighted the economic impact and the need to balance life and livelihoods. If another lockdown was to be imposed, it would cost the government more this year, estimated at about half of a trillion in terms of economic assistance. You may consult your economics tutor Singapore in your economics tuition Singapore class about why it would cost the government much more this year.
It remains to be seen if the stricter measures under MCO 3.0 will effectively contain the spread of the virus within the country. If not successfully contained, the government will have no choice but to impose another lockdown. To prevent it from happening, it may consider speeding up its vaccination programme together with stricter measures to flatten the curve.
Linda Geng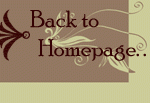 Economics Tuition Singapore @ Economics Cafe
Principal Economics Tutor: Mr. Edmund Quek