Misconceptions About CPF

Singapore has one of the most transparent and efficient governments in the world. Yet some of its people, not restricted to those less wealthy and educated, seem to have little confidence in its government's credibility. This is reflected in the common misconceptions about CPF, the Central Provident Fund which requires all working Singaporeans and their employers to make compulsory contributions. Currently, CPF contribution rate is 20 per cent for employees and 17 per cent for employers.
CPF Nomination
CPF Nomination scheme allows us the option to specify who to receive our CPF savings upon our demise, and the respective percentage. What if we do not make a CPF nomination? I have been told repeatedly by some of my Singaporeans friends that all our monies in CPF will be taken by the government in this case. I am amazed at their ignorance and diffidence in their own government. To clarify, I always tell them that in case you do not have a CPF nomination, your CPF savings will be transferred to the Public Trustee's Office (PTO), and be distributed to your next of kin. However, an administration fee will be charged by PTO for the distribution. Please refer to the table below for the fees.
| | |
| --- | --- |
| Amount | Rate |
| For the first $1,000 | 2.400% |
| For the next $9,000 | 1.500% |
| For the next $240,000 | 0.750% |
| For the next $250,000 | 0.450% |
| For amounts in excess of $500,000 | 0.300% |
To avoid paying administration fee to the PTO unnecessarily, it is recommended that you make a CPF nomination.
CPF is one of the compulsory saving schemes by the government. It takes the form of pension fund in the US and housing provident fund in China. In consultation with your economics tutor in economics tuition class, explain from the economic point of view why the need for such a compulsory saving scheme in Singapore. Discuss with your economics tutor in economics tuition the advantages and disadvantages of CPF in comparison with pension in the US and housing provident fund in China.
CPF Minimum Sum
Another common misconception by Singaporeans is that the CPF minimum sum keeps increasing and they need to top up the difference should they fail to meet the minimum sum upon retirement. The CPF minimum sum varies from cohort to cohort simply to take into consideration inflation. Generally speaking, a man who is 20 years old now will need more in his retirement fund than a 30 years old if they are both to retire at the age of 63. We are not required to top up the amount in short of the minimum sum. Failing to meet the minimum sum only means a lower monthly payout upon your retirement.
The purpose of CPF Minimum Sum Scheme is to provide Singaporeans with certainty in their retirement financing. It is not uncommon to see elderly in their 60s and 70s working as dish collectors in the coffee shops and food courts. If these people have sufficient fund in their CPF, they can enjoy a comfortable retirement life without working.
Who Manages Our CPF Money?
The most ridiculous misconceptions among all is that CPF monies are managed by Temasek Holdings. In fact, our CPF monies are put in non-tradable Special Singapore Government Securities (SSGS) issued by the government to the CPF Board. The proceeds are deposited with the Monetary Authority of Singapore (MAS) and then transferred to be managed by the Government Investment Corporation (GIC). With GIC, our CPF monies are combined with government assets to generate long term returns high enough to cover the CPF interest payments.
With assistance from your economics tutor, explain the benefits of pooling CPF monies with government assets for investment. Sign up for economics tuition with a highly experienced economics tutor today if you need help with the subject. One of the most sought-after economics tutors in Singapore, Mr Edmund Quek, Principal Tutor of Economics Cafe Learning Centre has over 20 years of experience in conducting economics tuition. Give him a call today to benefit from his teaching.
In summary, CPF is a purpose built scheme to help Singaporeans save up for their retirement, healthcare and housing. It is important that they get rid of these misconceptions to fully recognize the various benefits of this scheme.
Linda Geng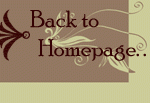 Economics Tuition Singapore @ Economics Cafe
Principal Economics Tutor: Mr. Edmund Quek