Myanmar Coup And Its Economic Implications
On 1 February 2021, the elected government led by democracy icon and Nobel Peace Prize Laureate Ms Aung San Suu Kyi was overturned by military leader Min Aung Hlaing. Aung San Suu Kyi and key members of her administration were detained. A one-year state of emergency was declared. In consultation with your economics tutor Singapore in economics tuition Singapore, discuss the various economic and social implications of a coup in Myanmar.
The Background
Myanmar, also known as Burma, is a Southeast Asian country neighbouring Thailand, Laos, Bangladesh, India and China. It has a population of 54 million. Myanmar gained its independence in 1948. The military force had been in control of the country from 1962 to 2011. With guidance from your economics tutor Singapore in your economics tuition Singapore class, compare the economic performance of Myanmar with its neighbouring countries.
The coup on 1 February 2021 was staged based on the opposition's claim of a widespread "fraud" in the November 2020 election where Suu Kyi's NLD was re-elected with a landslide victory. A few charges have been filed against Suu Kyi, including unlawful possession of walkie talkies and she is thought to be under house arrest. Prior to this, Suu Kyi had been under house arrest for more than 10 years for advocating democratic reforms and free elections in Myanmar. Her efforts finally paid off. In 2011, Myanmar returned to civilian rule. In 2015, she was elected President in Myanmar's first openly contested election. You may discuss with your economics tutor Singapore in economics tuition Singapore to evaluate the effectiveness of Suu Kyi's economic policies.
In response to the coup, Suu Kyi called for peaceful protests against the coup by her supporters. The military ruler reacted quickly by blocking access to social media sites such as Facebook Twitter and Instagram. However, it failed to prevent a nationwide protest on Saturday 6 February 2021. The subsequent full internet blackout provoked greater anger. More and more people joined the peaceful protest on Sunday, 7 February 2021, marking the country's largest protest since the Saffron Revolution led by the monks in 2007. To learn more about the Saffron Revolution, you may sign up for economics tuition Singapore with a reputable economics tutor Singapore. Mr Edmund Quek is regarded by students and parents alike as the best economics tutor Singapore. His economics tuition centre, Economics Cafe Learning Centre is conveniently located within five minutes' walk from the Bishan MRT Station.
The Economic Implications
It has been 10 years since Myanmar opened up its economy. From 2011 to 2017, Myanmar's GDP grew at an average pace of 7 per cent every year, boosted by influx of foreign investments and significant growth in international trades. Myanmar was among the world's fastest growing nations with a projected GDP growth of 6.3 per cent for FY2019/2020 prior to the Covid-19 pandemic. Its total GDP was US$76 billion in 2019. You may consult your economics tutor Singapore in your economics tuition Singapore class about the key factors contributing to Myanmar's fast economic growth in recent years.
World leaders have condemned the military coup. Analysts believe that the coup will lead to fresh sanctions by the US against the military leaders and their related corporations. You may approach your economics tutor Singapore in economics tuition Singapore to find out more about the US sanctions against Myanmar. In addition, foreign investors may withdraw from Myanmar in view of the uncertain political environment and reputational risks involved. On 5 February 2021, Japanese beverage giant Kirin was the first to issue a statement announcing its decision to terminate its joint venture with Myanma Economic Holdings PLC. Other companies are closely monitoring the situation.
With the military taking over the running of the economy, it is likely that Myanmar will fall into a deep recession. It remains to be seen if foreign intervention can help Suu Kyi regain control of the government.
Benjamin Tay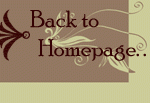 Economics Tuition Singapore @ Economics Cafe
Principal Economics Tutor: Mr. Edmund Quek