New Coronavirus Variant Omicron Triggers Global Alarm
The recently discovered new coronavirus variant, Omicron has been labelled by the World Health Organisation (WHO) a new strain of concern. First discovered in South Africa, it has now spread to several other countries including Belgium, Botswana, Hong Kong, and Israel. Though it may take weeks for scientists to study the mutations of the new variant, preliminary findings show that it may be the most heavily mutated variant so far. With guidance from your economics tutor Singapore in economics tuition Singapore, discuss the possible economic implications if the new variant is confirmed to be more transmissible and infectious.
Countries Rush To Impose Travel Bans
Contrary to WHO's advisories, countries around the world rushed to suspend travel from South Africa and neighbouring countries to try to keep the new variant out of their own territories. In discussion with your economics tutor Singapore in your economics tuition Singapore class, explain the pros and cons of travel bans. You may sign up for economics tuition Singapore with a reputable economics tutor Singapore should you need help with the subject. The European Union was among the first to announce travel bans on flights from Botswana, Eswatini, Lesotho, Malawi, Mozambique, Namibia, South Africa and Zimbabwe, effective 29 November 2021. Canada and the United States of America followed suit. Other countries such as India, Israel, Japan, Singapore, Switzerland, Turkey, and the United Arab Emirates also tightened travel curbs.
South Africa's Health Minister protested against the travel ban, calling it "unjustified" since health authorities had yet to determine if the new Omicron variant had enhanced transmissibility with partial resistance to immunity and if current vaccines would still be effective. If you were the Health Minister of Singapore, would you support the decision to impose travel bans against South Africa and its neighbouring countries? In consultation with your economics tutor Singapore, discuss in groups with other students from the same economics tuition Singapore class. According to the UK Health Security Agency, the Omicron variant has a unique spike protein that is "dramatically different" from the original strain based on which current vaccines have been developed. This raised widespread fears about the effectiveness of current vaccines.
Stock Markets' Biggest Sell-off
26 November 2021 marked global stock markets' biggest sell-off in over a year. Dow Jones plunged 2.5 per cent, its worst performance since last October. European stocks also registered their worst day in 17 months. Asian stocks fared no better. Stocks of airlines and related sectors led the fall. You may consult your economics tutor Singapore in economics tuition Singapore about the impact of the new variant on the stock markets. For example, airliners such as American Airlines, Delta Air Lines and United Airlines and cruise operators such as Carnival Corp, Norwegian Cruise Line and Royal Caribbean plunged more than nine per cent.
Although WHO officials warned against rushing into travel bans, some experts worried that it might be too late to impose travel restrictions as the new Omicron variant might have already spread to other places. Following Botswana, Hong Kong and Israel, Belgium was the first country in Europe to report a case carrying Omicron new variant. People worry that it is just a matter of time before the new variant spreads to other European countries and as the western world enters the Christmas season, more people will gather indoors, providing a perfect breeding ground for infection. You may approach your economics tutor Singapore in your economics tuition Singapore class for a detailed analysis on the impact of the coming festive seasons.
It remains to be seen if the new Omicron variant is more transmissible and infectious than Delta which caused a large wave of new infections recently. However, it is certain that our battle against the coronavirus is not coming to an end soon. It may take another few booster shots before we could finally emerge winner in this unprecedented battle between human and virus.
Linda Geng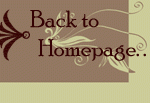 Economics Tuition Singapore @ Economics Cafe
Principal Economics Tutor: Mr. Edmund Quek