New Government Initiatives To Make Pre-school Education More Affordable In Singapore
Singapore's S$1 billion tuition industry made headlines a few years ago. Recently, it has been brought to the public attention that Singapore's annual spending on early childhood education is also about S$1 billion. With the government's plans to make pre-school education more affordable for local parents, this number is set to double over the next few years. With guidance from your economics tutor in economics tuition Singapore, discuss the opportunities for pre-school assessment book publishers. You may sign up for economics tuition Singapore with a reputable economics tutor to find out more.
Increased Affordability Of Pre-school Education
Currently, the government provides working mothers with means-tested subsidies if their monthly household incomes do not exceed the income ceiling of S$7,500. To extend the subsidies to middle-income families, the government will raise the monthly household income ceiling to S$12,000. More than 30,000 middle-income households or 60 per cent of total households in Singapore, will benefit from the revised income ceiling. You may consult your economics tutor in your economics tuition class for the various economic and social implications of extending the means-tested subsidies to middle-income households.
In addition, the government will also increase the quantum of pre-school subsidies. The government recognises the importance of the formative years in a child's life. Therefore, it has put in lots of effort to increase the capacity and upgrade the facilities of pre-schools. The National Institute of Early Childhood Development was also set up to provide training for pre-school teachers. The calibre of the pre-school teachers is of pivotal importance to our children's success. Same applies to the economics tutor. A good economics tutor will be able to arouse the students' interest in economics tuition and guide them in attaining better grades for the subject.
The Revised Subsidy Scheme
The revised subsidy scheme will come into effect from January 2020. Under the new scheme, the maximum additional subsidy will be raised to S$467/month per child from the current S$400/month per child, on top of the S$300 basic subsidy. Typical households with a monthly income of S$5,000 will be eligible for an additional subsidy of S$340 while households with a monthly income of S$8,000 who are currently not eligible for the additional subsidy will qualify for an additional subsidy of S$190. Mr Edmund Quek is the best economics tutor Singapore. His economics tuition centre is conveniently located within five minutes' walk from the Bishan MRT Station. You may visit his website at www.economicscafe.com.sg to learn more about the economics tutor and his economics tuition class schedule.
The fee cap for childcare partner operators will also be lowered from January 2021. Currently, the fee cap for full-day childcare partner operators is S$800 before GST. There are a total of 822 pre-schools managed by five anchor operators and 23 partner operators as of August 2019. The government will continue to build more anchor operator pre-schools, particularly in new estates with many young families. Its ultimate goal is to increase the number of government-supported pre-schools from the current 50 per cent to 80 per cent by 2025. You may discuss in your economics tuition class with your economics tutor the strategic significance of doing so.
The latest round of government initiatives to increase the affordability of pre-school education in Singapore can be seen as a measure to tackle the pertinent low birth rate in Singapore. In 2018, the number of new born babies dropped to its lowest level of 39,039 in eight years. The fertility rate in 2018 is 1.14, down from 1.16 the year before. The low birth rate could be attributed to the delayed family plan by young couples. The median age of first-time mothers was 30.6 in 2018, a year older than that in 2009.
Linda Geng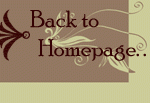 Economics Tuition Singapore @ Economics Cafe
Principal Economics Tutor: Mr. Edmund Quek