New Initiatives By President Joe Biden
On 20 January 2021, Joe Biden was sworn in as the 46th President of the United States of America. His administration announced a slew of new initiatives to give the pandemic hit economy a much-needed boost and contain the further spread of the coronavirus. With guidance from your economics tutor Singapore in economics tuition Singapore, discuss the effectiveness of these new initiatives.
A New US$1.9 Trillion Rescue Plan
The Biden administration has been pushing for a new US$1.9 trillion rescue plan. This is in addition to the previous US$4 trillion stimulus package pushed through by the Trump administration earlier. You may consult your economics tutor Singapore in your economics tuition Singapore class about the previous stimulus package. The proposed new stimulus package includes US$415 billion funds to expediate distribution of Covid-19 vaccines.
When campaigning for his presidential race, Joe Biden promised to "take more aggressive actions" on the pandemic, which was often neglected or downplayed by his rival Donald Trump. He has set an ambitious target to administer 100 million doses of vaccines during his first 100 days in office. To make this happen, new community vaccination centres will be set up and an additional 100,000 healthcare workers will be mobilised. In discussion with your economics tutor Singapore in economics tuition Singapore, evaluate Biden's plan to administer 100 million doses within 100 days. In contrast, the Trump administration failed to deliver its promise of having 20 million American people vaccinated by the end of 2020. As of 19 January 2021, only 15.7 million doses of Covid-19 vaccines had been administered.
The package also includes a direct relief of US$1 trillion to households and US$440 billion to small businesses. In addition, the Biden administration also proposed a US$1,400 stimulus cheque, more than doubling the US$600 cheque issued under the previous package, and an improved supplemental unemployment insurance pay-out of US$400 per week, as compared with the current US$300 per week. In consultation with your economics tutor Singapore in your economics tuition Singapore class, compare the proposed new package with the previous one.
Though remarks from some Republicans have been unfavourable, the US$1.9 trillion new rescue plan is likely to go through as Democratic party has control over both the Senate and the House. To understand more about the US legislative system, you may sign up for economics tuition Singapore with a reputable economics tutor Singapore.
Travel Bans On Non-US Travellers From South Africa And Brazil
To date, the coronavirus has killed over 400,000 American people, with an average of over 200,000 new infections every day for the past week. Millions of American people have lost their jobs. You may discuss with your economics tutor Singapore in your economics tuition Singapore the various economic and social implications of a high unemployment rate in the US. Therefore, apart from vaccine distribution, it is also of pivotal importance to contain the spread of the virus, especially the new variants which are proved to be more infectious and deadly.
The Biden administration has imposed travel bans on all non-US travellers who have been in South Africa, Brazil, the United Kingdom and Ireland, among other countries. A new entry requirement has also been imposed for international air travellers. All international air travellers of two years and above must be tested Covid-19 negative within 72 hours from their scheduled departure time to enter the US. Currently, 120 countries in the world have made pre-departure Covid-19 testing mandatory for all international air travellers. They include, Singapore, China and Japan, among others. Some countries have put in more stringent requirement for travellers to be quarantined for 14 days at designated facilities to minimise the risk.
Linda Geng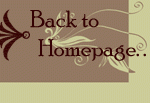 Economics Tuition Singapore @ Economics Cafe
Principal Economics Tutor: Mr. Edmund Quek