New MOE Policies And Its Impact On Tuition
Singapore is known for its effective education system and its reliance on private tuition. It may look contradicting from the surface. However, if you are familiar with the unique kiasu (fear of falling behind) culture here, you will understand why private tuition is necessary. In fact, private tuition is not only for weak performers in school, but also for the brightest students. Take the subject of economics tuition Singapore for example. Many top students from Raffles Institution have turned to top economics tutor Singapore such as Mr Edmund Quek, principal economics tutor of Economics Cafe Learning Centre, a premier economics tuition centre for help to further improve their grades.
Emphasis On Assessments And Grades
Singaporean parents place high importance on their children's education, as academic success is regarded as the way to maintain or improve their families' wealth and social status. School education, because of its focus on the mass, is often deemed inadequate to cater to the individually different learning needs. Private tuition, such as economics tuition Singapore is able to cater to the individually different learning needs with tuition classes conducted by a good economics tutor Singapore in small groups or on one to one basis.
Most Singaporean parents also regard assessments and grades as the most important way to gauge their children's academic performance. In schools, students are divided according to their grades into different streams. Parents are often anxious to enrol their children into various private tuition classes to ensure that they stay ahead of their peers in school. Teachers will also encourage students to take up private tuition classes if they do not perform well in schools. Many of the most successful private tutors are former school teachers. Mr Edmund Quek, the best economics tutor Singapore is one of them. His economics tuition centre is conveniently located within walking distance from the Bishan MRT Station.
New MOE Policies
Recently, the Ministry of Education in Singapore has announced a series to new policies to discourage fine differentiation in grades and introduce holistic assessments of students. These include the removal of T-Score for PSLE examinations from 2021. The T-Score will be replaced with wider scoring bands. In addition, the secondary streaming will be replaced by subject-based banding in 2024. With guidance from your economics tutor Singapore in your economics tuition Singapore, discuss the implications of these MOE policies on the demand and supply of private tuition in Singapore.
To move away from the excessive focus on grades, the Ministry of Education in Singapore has scrapped all examinations for Primary 1 and Primary 2 students. For Primary 3 and 5 as well as Secondary 1 and 3, mid-year examinations will be removed. You may consult your economics tutor Singapore in your economics tuition class about its implications on the sale of assessment books by various local educational publishers in Singapore.
Despite the government's effort to promote learning for life, Singaporean parents' obsession with private tuition is not dampened. However, many find the private tuition ineffective. For the private tuition to be effective, one must find a good private tutor with solid experience. Mr Edmund Quek is an experienced economics tutor Singapore with sterling track record. Over the past more than 20 years, he has helped thousands of students on his economics tuition Singapore to attain an 'A' in their Singapore-Cambridge GCE 'A' Level Examinations. To find out more about this economics tutor Singapore and his economics tuition class schedule, please visit his website at www.economicscafe.com.sg.
Vincent Chew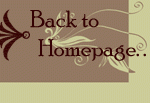 Economics Tuition Singapore @ Economics Cafe
Principal Economics Tutor: Mr. Edmund Quek