Ninja Van Poised To Go Public
Established in 2014, Ninja Van is a logistics startup engaging in last mile logistics and package delivery. Based in Singapore, it has over the years grown into the region's largest and fastest growing last mile logistics company, expanding its footprint beyond Singapore to other Southeast Asian countries including Malaysia, Indonesia, Thailand, Vietnam, and the Philippines. It has a total workforce of 61,000 across the region. To find out more about last mile logistics, you may sign up for economics tuition Singapore with a reputable economics tutor Singapore. Mr Edmund Quek is the best economics tutor Singapore with over two decades' experience teaching economics tuition Singapore. To read the economics tutor Singapore's profile, please visit www.economicscafe.com.sg.
Optimised Delivery Routes
Unlike other logistics companies such as Lalamove and GOGOX which adopt a point-to-point delivery model, Ninja Van operates on a hub-and-spoke model and vehicle routing problem algorithm to optimise delivery routes. With guidance from your economics tutor Singapore in your economics tuition Singapore class, compare the pros and cons of point-to-point delivery and hub-and-spoke delivery. This has proved successful as the company managed to secure long-term partnerships with prominent e-commerce companies such as Singapore's Lazada and Shopee, as well as Indonesia's Tokopedia.
Ninja Van is one of the companies that have benefitted from the unprecedented Covid-19 pandemic to achieve exponential growth. In discussion with your economics tutor Singapore in economics tuition Singapore, explain the threats and opportunities presented by the Covid-19 pandemic and how Ninja Van seized the opportunities to achieve further growth. In 2019, the company crossed the benchmark of delivering a million parcels a day. In 2020, as Covid-19 pandemic dragged on, Ninja Van's business was boosted by a buoyant e-commerce industry. It registered a three-fold increase in daily parcels delivery in Singapore and a two-fold increase in Malaysia. The company currently delivers two million parcels a day throughout the region.
Series E Fundraising Backed By Alibaba
Since its founding in 2014, Ninja Van has engaged in five rounds of fundraisings to fuel its rapid expansion and growth. In March 2015, the company raised US$2.5 million in Series A fundraising led by Monk's Hill Ventures. One year later in April 2016, a Series B fundraising reaped US$30 million. In January 2018, Ninja Van raised US$87 million in its Series C fundraising, resulting in the acquisition of a minority stake by France based international parcel delivery company, DPDgroup. In May 2020 its Series D funding round, US$279 million was raised with support from Singapore's Grab and France's GeoPost SA. You may consult your economics tutor Singapore in your economics tuition Singapore class about the significance of funding to a startup business.
In its latest Series E fundraising closed in September 2021, Ninja Van raised US$578 million, with primary backing from China's e-commerce giant, Alibaba Group. In consultation with your economics tutor Singapore in economics tuition Singapore, discuss the implications of funding support from Alibaba. Its existing investors DPDgroup's GeoPost, Facebook co-founder Eduardo Savering's B Capital Group, Monk's Hill Ventures and Samrud, a sovereign wealth fund from Brunei also participated in this round of fundraising. According to the company's press release, the money will be used to improve its "infrastructure and technology systems" in support of "a sustainable long-term cost structure".
It was reported in July 2021 that Ninja Van was considering an IPO in 2022. To learn more about IPO, you may approach your economics tutor Singapore in your economics tuition Singapore class. According to research, the gross merchandise value of e-commerce in the region is expected to grow three times to US$300 billion by 2025. It paints a rosy prospect for a technology enabled logistics company such as Ninja Van, which is an essential part of the e-commerce supply chain.
Linda Geng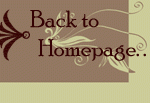 Economics Tuition Singapore @ Economics Cafe
Principal Economics Tutor: Mr. Edmund Quek