PM Lee's National Day Message 2021
On 9 August 2021, Singapore's 56th birthday, Prime Minister Lee Hsien Loong delivered his annual National Day Message at the Symphony Lake, Botanic Gardens. In his 12-minute speech, three issues were highlighted, Low Wage Workers, Foreigners, Race and Religion. With help from your economics tutor Singapore in economics tuition Singapore, discuss the significance of these three issues.
Low Wage Workers
Covid-19 has affected the lives of people across different income groups in Singapore, especially low wage workers. Compared with others, low wage workers generally have less savings to fall back on in the event of reduced or complete loss of incomes. Hence, they find it hard to cope with the necessary expenses on food and transport, healthcare as well as their children's education during the Covid-19 period. To know the definition of low wage workers in Singapore, you may consult your economics tutor Singapore in your economics tuition Singapore class. PM Lee promised "more sustained support" for low wage workers. Proposals are being developed by a tripartite workgroup to explore ways to improve their lives and create new opportunities to boost their incomes.
Currently, low wage workers receive support through a myriad of government measures. They include Progressive Wages, Workfare, Workcare and Workright. Progressive Wages Scheme has been implemented in the cleaning, landscape, and security sectors. In consultation with your economics tutor Singapore in economics tuition Singapore, discuss the various benefits of Progressive Wages Scheme. The government is looking at expanding the Progressive Wages model to benefit low wage workers employed in other sectors in the years to come.
Workfare Income Supplement Scheme was introduced in 2007 to reward regular work by low wage workers with cash and CPF top-ups capped at 30 per cent of their salaries. These cash and CPF top-ups help low wage workers to not only meet their daily expenditures but also save for their retirement. To learn more about Workfare Income Supplement Scheme, you may sign up for economics tuition Singapore with a reputable economics tutor Singapore. Mr Edmund Quek is the best economics tutor Singapore. The economics tutor Singapore has over 20 years of experience teaching economics tuition Singapore at JC levels.
Further, to enhance their employability, Workfare Skills Support Scheme offers training opportunities for low wage workers to upgrade their skills. The welfare of these workers is not overlooked either. Workcare ensures a conducive work environment for low wage workers while Workright protects their employment rights.
Foreigners, Race And Religion
As a small, open economy, Singapore must bring in foreign workers to complement and diversify skills of its local workforce. In recent years, the competition from the foreign workforce has caused increasing anxieties among Singaporeans, especially during the Covid-19 period. PM Lee recognised these anxieties and promised to address them by adjusting foreign worker policies in achieving the ideal quality, quantity and concentration of foreign workers in Singapore. With guidance from your economics tutor Singapore in economics tuition Singapore, discuss the major changes to the foreign worker policies in Singapore in the past 30 years.
In view of the recent racist incidents, PM Lee stressed the importance for Singapore to maintain its "hard won and delicate balance" between different races and religions. The social harmony in Singapore is the precious fruit of "generations of sustained effort".
In closing, PM Lee called on all Singaporeans to stay "one united people". Singapore has come a long way since our independence in1965. Over the past 56 years, we have overcome the various crises and always emerged stronger afterwards. The current Covid-19 crisis has put our nation to yet another test. PM Lee is confident that with determination and unification, Singapore can keep on building a more "harmonious", "prosperous" and "successful" nation.
Linda Geng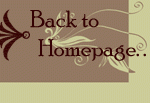 Economics Tuition Singapore @ Economics Cafe
Principal Economics Tutor: Mr. Edmund Quek