Russia's Invasion Of Ukraine
On 24 February 2022, Russian President Vladimir Putin announced a "special military operation" in Ukraine. In his statement, Putin appealed to the Ukrainian people to "lay down their arms" and warned that those who try to hinder them or create threats for their country and people should know that "Russia's response will be immediate and will lead you to such consequences that you have never experienced in your history." A full-scale assault was launched minutes after in Ukraine, with Russian forces attacking its ex-Soviet neighbour from multiple directions. With guidance from your economics tutor Singapore in your economics tuition Singapore class, discuss the series of events leading up to Russia's invasion of Ukraine and how diplomatic effort had failed to resolve the Russia-Ukraine conflict.
International Sanctions Against Russia
The UK government has announced sanctions against Russian President Vladimir Putin and his foreign minister Sergei Lavrov on 25 February 2022. The US government followed suit, echoing measures announced by its European allies to sanction the pair, as well as other Russian leaders. The sanction imposed by the UK and EU comprise an asset freeze while the sanctions imposed by the US comprise a travel ban in addition to the asset freeze. UK Prime Minister Boris Johnson also urged an "immediate action" to ban Russia from the SWIFT payment system to "inflict maximum pain". To find out more about sanctions and their economic implications, you may sign up for economics tuition Singapore with a reputable economics tutor Singapore.
However, despite the international sanctions announced by the UK, US, EU and their international allies, Russian forces continued with its military advance towards Ukraine's capital city of Kyiv. Volodymyr Zelensky, the Ukrainian President said sanctions had by far "done nothing to deter the Russian onslaught". In consultation with your economics tutor Singapore in your economics tuition Singapore class, explain why sanctions will not be enough to prevent further military advances by Russian forces.
Apart from the sanctions, the US is seeking an additional funding of US$6.4 billion in support of Ukraine and eastern European allies. This is on top of the US$702 million in security and humanitarian assistance already pledged over the past year. You may consult your economics tutor Singapore in economics tuition Singapore class about the efficacy of such funding support. Mr Edmund Quek is the best economics tutor Singapore who has over two decades of experience teaching economics tuition Singapore at JC levels. To find out more about this economics tutor Singapore, you may visit the website of his economics tuition Singapore centre at www.economicscafe.com.sg.
NATO Response Force Activated For The First Time
In response to Russia's invasion of Ukraine, the NATO Response Force has been activated for the first time. The multinational force, comprising land, air, sea and special operations forces from the allies can be deployed quickly in defending its members. The entire NATO Response Force consists of 40,000 troops. However, no troops will be deployed to fight in Ukraine, which is not a member of NATO. The US has made it clear that US troops are deployed to eastern Europe to help ease the nerves of NATO countries in the face of aggressive attacks launched by the Russian forces and they will not be fighting in Ukraine. In discussion with your economics tutor Singapore in your economics tuition Singapore class, explain why the activation of NATO Response Force may not pose much threat to Russia.
Volodymyr Zelenskyy, President of Ukraine thanked NATO for its support. However, he also urged NATO to do more to put an end to Russia's military aggression in Ukraine. "We are alone in defending our country. Who is ready to defend us together with us? Honestly, I don't see any." Zelensky put it bluntly in his message on Friday morning. Zelensky has issued an order for all abled men in Ukraine to stay back and fight for their country. It remains to be seen if how long they can resist the advance of Russian forces and if both parties can return to the negotiation table to resolve the conflict.
Linda Geng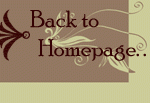 Economics Tuition Singapore @ Economics Cafe
Principal Economics Tutor: Mr. Edmund Quek