S$9 Billion To Expand The Two IRs In Singapore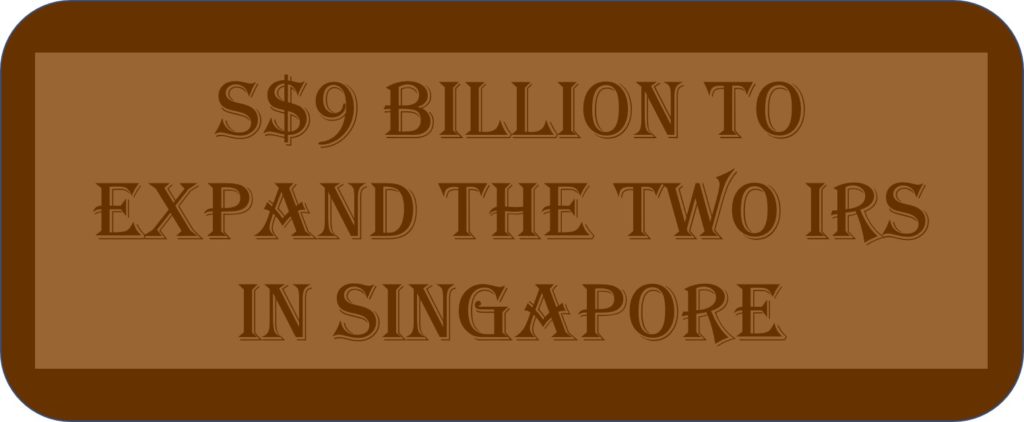 On 3 April 2019, it was announced that the two integrated resorts in Singapore, Marina Bay Sands (MBS) and Resorts World Sentosa (RWS) would invest a total of S$9 billion to expand their facilities, including family-oriented attractions, entertainment and event venues, new luxury hotels and most important of all, more gaming offerings. With this, the Singapore government has agreed to grant the extension of their exclusivity agreement to the end of 2030.
It is part of Singapore's economic strategy to expand the two IRs in a bid to constantly refresh tourism offerings, amidst the increasingly intense competition from the region, with countries such as Japan, South Korea, the Philippines and Cambodia ramping up tourist offerings. The two IRs have contributed to Singapore's economic boom in the 2000s with their total S$15 billion investment. With guidance from your economics tutor in economics tuition, try to gauge the positive economic implications from the new investment. You may sign up for economics tuition with a reputable and experienced economics tutor should you need help with the subject. Mr Edmund Quek is a highly sought-after economics tutor who is renowned for his vast knowledge and high calibre in teaching economics tuition. A principal economics tutor with Economics Cafe Learning Centre, a premier economics tuition centre located in Bishan, Mr Quek brings with them over 20 years of experience in teaching A-Level economics tuition.
What To Expect From 2020 To 2025
The two IRs, MBS and RWS have each committed to an investment of S$4.5 billion. MBS has plans to build a fourth tower right next to the existing three, which will house a luxury all-suite hotel of 1,000 rooms and an entertainment arena of 15,000-seat which will form the centrepiece of the new tower. The entertainment arena, with a size between the 12,000-seat Singapore Indoor Stadium and 55,000-seat National Stadium is expected to fill the market gap and attract more A-listers from around the world to hold concerts here. The fourth tower will also offer an additional 30 to 40 per cent MICE space to cater to business communities across the globe.
RWS will focus on strengthening its family-oriented attractions. These include a Minion Park featuring the popular characters from the Despicable Me movies and a Super Nintendo World featuring Super Mario, a popular game character. The SEA Aquarium will also be transformed into an Oceanarium tripling its current size. In addition, the waterfront promenade will be enhanced with dining offerings, together with two new hotels of over 1,000 rooms, and a 37-metre-tall new structure for free evening light shows. Adventurers can look forward to a new pirate-themed experience incorporating immersive dining and performance, in place of the current Resorts World Theatre by the end of next year. This will be supported by a driverless new transport system to shuttle visitors around, with an estimated annual capacity of nine million passengers.
Economic And Social Implications
About 5,000 new jobs are expected to be created, with two-thirds likely to be taken up by locals. However, the primary boost to the economy will be from the expected growth in gaming revenue. In 2018, Genting Singapore, the operator of RWS reported a gaming revenue of S$1.68 billion, slightly better than the previous year. Las Vegas Sands, the operator of MBS, in contrast, reported a total gaming revenue of S$2.52 billion in 2017, a stellar growth of 16.5 per cent from the previous year. With the upcoming expansion, both MBS and RWS will enjoy additional gaming space of 2,000 square metres and 500 square metres respectively and contribute more to Singapore's tax income.
The S$9 billion investment will also give our tourism industry, as well as the related hospitality sector another boost, apart from other government initiatives to develop the Greater Southern Waterfront as well as Mandai ecotourism area. In consultation with your economics tutor in your economics tuition class, explain the various costs and benefits of having casinos in Singapore. You may sign up for Mr Edmund Quek's economics tuition for a comprehensive case study. To find out more about this economics tutor and his class schedule, please visit his website at www.economicscafe.com.sg.
To counter the social problems that come with the expanded gaming offerings, casino levies on Singapore residents will be increased by 50 per cent from the current S$100 to S$150 for daily levy and from S$2,000 to S$3,000 for the annual levy.
Linda Geng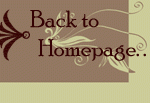 Economics Tuition Singapore @ Economics Cafe
Principal Economics Tutor: Mr. Edmund Quek