Singapore Budget 2021
On 16 February 2021, the fifth day of the Lunar New Year, Singapore's Deputy Prime Minister Heng Swee Keat announced the budget for the year of 2021. Themed Emerging Stronger Together, Singapore Budget 2021 comprises measures to provide immediate aids to local families, workers and businesses alike. There are also measures aimed at long term structural changes. You may consult your economics tutor Singapore in economics tuition Singapore about these long term structural changes and their benefits.
Measures To Help Low-income Families and Retain Jobs
A total of S$900 million support package will be used to provide immediate relief to local families, especially those in the low-income group. This includes a one-off GST cash voucher of S$200 and a special U-Save payment ranging from S$120 to S$200 for households living in HDB flats. Local households living in HDB flats will also receive service and conservancy charges rebates ranging from 1.5 months to 3.5 months, depending on their housing type. With guidance from your economics tutor Singapore in your economics tuition Singapore class, explain how the above-mentioned government transfers help narrow the income gap in Singapore. All local households will receive S$100 CDC (Community Development Council) vouchers which can be used at participating heartland shops and hawker centres. Singaporeans less than 21 years of age will receive an additional one-time top up of S$200 to their Edusave accounts. You may discuss with your economics tutor Singapore in economics tuition Singapore the importance to ensure quality education.
S$700 million is dedicated to extended Jobs Support Scheme for sectors severely affected by the Covid-19 pandemic. Employers in the aerospace, aviation and tourism sectors will receive extended wage subsidies for six months till September 2021 while employers in the arts and culture, built environment, food services and retail sectors will receive extended wage subsidies for three months till June 2021. In consultation with your economics tutor Singapore in economics tuition Singapore, discuss the impact of Covid-19 on the aviation sector. Additional support amounting to S$870 million will be channelled to the worst hit aviation sector. This will be in the forms of rebates for landing charges and on rentals from ground handling companies, among others.
Changes To Taxes
Singaporeans cheered to the government's decision to postpone the GST (Goods and Services Tax) hike. The GST hike from the current 7 per cent to 9 per cent will take effect between 2022 and 2025, instead of this year, which was the original plan. Deputy Prime Minister Heng Swee Keat emphasised the need to raise GST to fund the government's increasing spending, especially in the healthcare sector. However, when it is eventually raised, there will be a S$6 billion Assurance Package to help alleviate the impact. To learn more about the economic implications of a GST hike, you may sign up for economics tuition Singapore with a good economics tutor Singapore. Edmund Quek is the best economics tutor Singapore who has more than two decades of experience teaching economics tuition Singapore. To find out more about his economics tuition Singapore and his economics tuition Singapore class schedule, you may visit www.economicscafe.com.sg.
Another important change to note is that the government will impose GST on imported low-value goods effective from 1 January 2023. Currently, imported goods of a CIF (Cost, Insurance and Freight) value of no more than S$400 are not subject to GST. In addition, the government will also impose GST on imported non-digital services from 1 January 2023. As a result of the Covid-19 pandemic, many shoppers turned to online shopping. Low-value goods imported by Singapore in 2020 hit a record high of S$21 million, doubling the amount in 2019. With Covid-19 permanently changing consumer behaviour, we expect this trend to continue into 2021 and beyond.
Linda Geng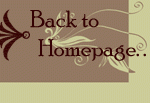 Economics Tuition Singapore @ Economics Cafe
Principal Economics Tutor: Mr. Edmund Quek