Singapore Enters Technical Recession
Singapore economy plunged further with a 41.2 per cent quarter on quarter contraction in the second quarter of 2020. Following two consecutive quarter on quarter contractions, Singapore economy has entered a technical recession. To learn the definition of technical recession, you may sign up for economics tuition Singapore with a reputable economics tutor Singapore. Economics Cafe Learning Centre is the best economics tuition centre in Singapore. Founded by its principal economics tutor, Mr Edmund Quek, it is conveniently located within five minutes' walk from the Bishan MRT Station.
Tourism, Retail And Construction Among Sectors Battered
Tourism, retail and construction sectors are among the sectors hardest battered by the two-and-a-half-month circuit breaker as well as the various restriction measures before, during and after the circuit breaker period. Since phase 2, retailers have resumed their business operations. However, after an initial spike, the sales have gradually declined due to the various measures put in place to ensure safe distancing. Edmund Quek is the best economics tutor Singapore who has over two decades of experience teaching economics tuition Singapore. To find out more about this economics tutor Singapore and his economics tuition Singapore, please visit his website at www.economicscafe.com.sg.
Tourism and construction sectors have shown little sign of improvement. Singapore Airlines (SIA) reported on 29 July 2020 a record net loss of over S$1 billion for the second quarter of 2020, amidst plummeted global demand, as countries around the world stepped up travel restrictions and border controls to contain the spread of Covid-19. With guidance from your economics tutor Singapore in your economics tuition Singapore class, discuss the negative impact of travel restriction and border control measures on airliners such as SIA.
The construction sector contracted 54.7 per cent, mainly due to suspension of construction activities and manpower disruptions as the majority of construction workers are foreign workers living on the dormitories. You may consult your economics tutor Singapore in economics tuition Singapore about the manpower disruptions caused by Covid-19.
Gloomy Outlook
Singapore's gross domestic product (GDP) growth is expected to be between -4 and -7 per cent for the year of 2020. To ease the economic pain, the Government has announced four support packages amounting to about S$100 billion, or close to 20 per cent of Singapore's GDP. Part of the money is used as payouts to employers to retain jobs. However, despite the government's effort, the road to recovery will be slow and challenging. In discussion with your economics tutor Singapore in your economics tuition Singapore class, explain the efficacy of the Jobs Support Scheme and what other alternatives the government may have considered.
Based on the recently released employment data, Singapore's overall unemployment rate increased to 2.9 per cent in the second quarter while retrenchment more than doubled to 6,700 from the previous quarter. There were more than 90,000 unemployed residents as of June 2020. You may approach your economics tutor Singapore in economics tuition Singapore for an overview of Singapore's labour market and the implications of a high unemployment rate. Economists warn that the worst has yet to come for the labour market. In the event of prolonged business downturns, more and more businesses will be forced to resort to retrenchment in the months to come. Unemployment is expected to continue to rise. According to DBS, unemployment rate will hit 3.6 per cent with close to 98,000 residents out of jobs.
On top of their effort to retain jobs, the government has also been trying to create new jobs. Under the new SGUnited programme, over 40,000 jobs will be created in 2020. There will also be increased trainee positions under the SGUnited Traineeships Programme.
Benjamin Tay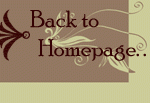 Economics Tuition Singapore @ Economics Cafe
Principal Economics Tutor: Mr. Edmund Quek