Singapore Moves Into Phase 3 Of Re-opening
On 14 December 2020, Singapore's Prime Minister Lee Hsien Loong announced that the country would move into Phase 3 of safe re-opening from 28 December 2020. Prior to this, Mr Lawrence Wong, co-chair of the Multi-Ministry Task Force on Covid-19 shared the three conditions required for Phase 3 of safe re-opening. Apart from strict compliance with safe management measures and sufficient testing capabilities benchmarked at over 50,000 PCR (Polymerase Chain Reaction) tests a day, the adoption rate of TraceTogether among Singapore residents must be at least 70 per cent. In consultation with your econs tutor Singapore in econs tuition Singapore, discuss the economic implications of Phase 3 re-opening.
Changes To Expect In Phase 3
Business owners and residents can expect further relaxed restrictions on various activities in Phase 3. Most importantly, the limit to size of group gathering will be increased from the current 5 persons to 8 persons. This means, up to 8 persons will be able to dine together and gather for other social activities. Households can also host up to 8 visitors at any point in time. Economics Cafe Learning Centre is the best econs tuition Singapore centre. Its founder and principal econs tutor Singapore, Mr Edmund Quek has followed closely the safe management guidelines set by the Ministry of Education since the resumption of his physical econs tuition Singapore class to ensure the safety of his students.
Attractions such as Universal Studio, Singapore Zoo and River Safari can apply to the Singapore Tourism Board to increase their operational capacity from the current 50 per cent to 65 per cent. As for the malls and standalone stores, the capacity limit will be changed to 8 sqm per person, instead of the current 10 sqm per person. Capacity for indoor live performances (pilot testing), congregational and worship services will be increased to 250 persons, subject to a limit of 50 persons per zone. You may discuss with your econs tutor Singapore in your econs tuition Singapore class the various benefits to Singapore tourism industry.
Other activities such as KTVs and pubs will have to wait for further risk assessments on when and how to resume these activities safely. With guidance from your econs tutor Singapore in econs tuition Singapore, discuss the various risk factors of opening KTVs and pubs. Mr Edmund Quek is widely regarded as the best econs tutor Singapore. To find out more about this econs tutor Singapore and his econs tuition Singapore, you may visit his website at www.economicscafe.com.sg. It was also announced by the Multi-Ministry Task Force on Covid-19 that TraceTogether adoption which requires either the TraceTogether app or token will only be made mandatory in early 2021. Till then, it is still fine to use QR scanner and SingPass mobile to perform SafeEntry check-in.
Light At The End Of The Tunnel
From over 1,000 confirmed cases a day in April 2020 to zero community cases for two consecutive weeks, Singapore has come a long way in its fight against the coronavirus. Looking back, our government and our people have done a commendable job as compared with governments and peoples of other countries. However, with the festive seasons coming, it is not the time to let our guard down. We must continue to stay vigilant and follow the safe management measures closely to minimize the risk for a second wave. You may discuss with your econs tutor Singapore in your econs tuition Singapore class Singapore's economic performance since the onset of the Covid-19 pandemic, as compared with other Southeast Asian countries.
In tandem with the further opening of our economy and resumption of more social activities, the Multi-Ministry Taskforce outlined plans for Singaporeans to get Covid-19 vaccines. Singapore has secured supply of vaccines from Moderna, Pfizer-BioNTech and Sinovac and is in discussion with other pharmaceutical companies for more supplies. The first batch of Pfizer-BioNTech vaccine is expected to arrive by end of this year and subsequent batches from the above-mentioned three suppliers will arrive in 2021. Ultimately, there will be sufficient supplies for all Singapore residents to get vaccinated by end of 2021 and the government will bear the full cost of vaccination.
Linda Geng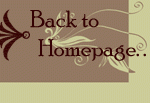 Economics Tuition Singapore @ Economics Cafe
Principal Economics Tutor: Mr. Edmund Quek