Singapore Takes Small Steps To Re-open Border
Singapore is among the world's most open economies. Due to its limited natural resources, as well as its small domestic market, Singapore's economy is, to a large extent, dependent on the performance of other economies in the world. Hence, the strict border restrictions as a result of the Covid-19 pandemic have severely dented its economy. With guidance from your econs tutor Singapore in econs tuition Singapore, explain the importance for Singapore to be an open economy.
A "Green Lane" Between Singapore and Malaysia
Since 2 June 2020, Singapore has entered its phased safe re-opening. However, border restrictions had yet to be relaxed. To boost further economic recovery, Singapore and Malaysia have agreed to reopen their border, after a long closure since March 2020. Work permit holders and business travellers in both countries are now allowed to cross border under two programmes, namely Periodic Commuting Arrangement and Reciprocal Green Lane effective 17 August 2020. You may consult your econs tutor Singapore in your econs tuition Singapore class about the significance of these two programmes.
Under the Periodic Commuting Arrangement, Malaysians who are Singapore work permit holders must submit applications through their employers at least 7 days before their scheduled crossing. Applications are subject to approval with a required payment of S$200 for the Covid-19 test. Upon approval, they will have to be quarantined for 7 days at a declared location, before they can be tested. If the test result is negative, they can return to work. Otherwise, they will be treated in Singapore at their own cost. These work permit holders are allowed to return to Malaysia after a minimum stay of 90 days. Please discuss with your econs tutor Singapore in econs tuition Singapore the advantages of Periodic Commuting Arrangement. Mr Edmund Quek is the best econs tutor Singapore who has over 20 years of experience teaching econs tuition Singapore. His econs tuition Singapore centre is conveniently located within five minutes' walk from the Bishan MRT Station.
Under the Reciprocal Green Lane, business travellers must submit their applications through the government agencies or companies that they work for, at least 10 days before their scheduled business trip. They have to be tested for Covid-19 72 hours before their departure and take another test upon arrival.
Before this Covid-19 pandemic, some 300,000 workers used to cross the border daily between Singapore and Malaysia for work. In the past few months, the majority of them have lost their income fully or partially as they could not return to work in Singapore. Malaysian workers account for a significant percentage of the total foreign workforce in Singapore. In consultation with your econs tutor Singapore in your econs tuition Singapore class, explain why Malaysian workers are preferred to local workers by some employers.
Relaxed Restrictions On Inbound Travel
On 21 August 2020, the new Transport Minister Ong Ye Kung announced the relaxed restrictions on inbound travel from Brunei and New Zealand. Effective 1 September 2020 travellers from these two countries are not required to serve the 14-day stay-home notice if they are tested negative for Covid-19 upon arrival. This decision was welcomed by Singapore Airlines (SIA) and Changi Airport Group as a "necessary catalyst" for their business recovery. In July, SIA reported a record net loss amounting to S$1.12 billion for the first quarter of 2020. You may sign up for econs tuition Singapore with a reputable econs tutor Singapore for an overall understanding of Covid-19 and its economic implications.
Meanwhile, restrictions on outbound travel to Brunei and New Zealand will be reviewed too. Brunei and New Zealand are among the few countries that have entered an agreement with Singapore to gradually relax border restrictions. Other countries include, among others, Malaysia, China and Japan.
Linda Geng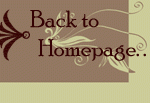 Economics Tuition Singapore @ Economics Cafe
Principal Economics Tutor: Mr. Edmund Quek