Singapore's Covid-19 Resilience Budget
On 26 March 2020, Deputy Prime Minister Heng Swee Keat announced Singapore's landmark Covid-19 Resilience Budget in the face of this "unprecedented crisis of a highly complex nature. The novel coronavirus has spread in over 200 countries, infecting more than half a million people. Countries across the world have ramped up measures to slow down the spread of the virus. In Singapore, the government announced stricter safe distancing rules, capacity limits, as well as closure of bars, clubs, cinemas and theatres. These measures, inevitably, will result in severe economic disruptions. With guidance from your economics tutor Singapore in your economics tuition Singapore class, discuss the magnitude of economic disruptions caused by Covid-19 outbreak.
Impact On Singapore's Economy
Singapore, being an open economy, is very vulnerable to unfavourable economic conditions like this. Singapore reported a 2.2 per cent year-on-year contraction in the first quarter of 2020. This marks the worst quarterly contraction since the last global financial crisis in 2009. Economists have cautioned that Singapore economy could shrink seven per cent for the second quarter, with negative growth in key sectors such as manufacturing, services and construction. You may consult your economics tutor Singapore in economics tuition Singapore the implications of a contraction for two consecutive quarters.
For the whole year of 2020, the Ministry of Trade and Industry has downgraded the coutry's GDP growth forecast from the previous -0.5 per cent to 1.5 per cent to the current -4 per cent to -1 per cent, due to the heightened uncertainties posed by the Covid-19 outbreak. You may sign up for economics tuition Singapore with a reputable economics tutor Singapore to learn the definition of recession and what it means to ordinary households in Singapore. Economics Cafe Learning Centre is the best economics tuition centre in Singapore. Founded by its principal economics tutor, Mr Edmund Quek, the economics tuition centre is conveniently located with five minutes' walk from the Bishan MRT Station.
S$48 Billion Resilience Budget
An unprecedented package of S$48 billion has been unveiled by Singapore's Deputy Prime Minister Heng Swee Keat to help local Singaporeans and businesses to tide over this trying period. This is in addition to the S$6.4 billion package announced in Budget 2020. You may consult your economics tutor Singapore in your economics tuition Singapore class the key initiatives under the S$6.4 billion package.
Over one third of the S$48 billion package will be used to saving jobs and supporting workers. The enhanced Jobs Support scheme will co-fund 25 per cent of local workers' wages, subject to a monthly qualifying wage ceiling of S$4,600. Sectors badly hit in the Covid-19 outbreak such as F&B sector will receive 50 per cent while aviation and tourism sectors will receive 75 per cent. The scheme will also be extended to cover another two quarters till the end of 2020. In discussion with your economics tutor Singapore in economics tuition Singapore, explain how these measures will help mitigate the cash flow problems of local businesses.
A new Self-Employed Person Income Relief Scheme will be rolled out to provide a 'safety net' through direct cash assistance and training support scheme. Low income workers, job seekers and those unemployed will receive a one-off Workfare Special Payment. A Temporary Relief Fund and a separate Covid-19 Support Grant will also be set up to provide immediate financial assistance to the needy. To learn more about these relief schemes and grants, you may sign up for economics tuition with Mr Edmund Quek, the best economics tutor in Singapore.
Singaporeans aged 21 and above will receive cash payouts between S$300 and S$900. Parents with at least one Singaporean child aged 20 years and below will receive an additional cash payout of S$300. Seniors will receive a one-off S$100 Passion card top-up. Singaporeans aged 21 and above and living in 1- or 2-room HDB flats will receive grocery vouchers of S$300 in 2020 and S$100 in 2021.
To fund this unprecedented budget, the government will draw up to S$17 billion from the country's past reserves. It only happened once before during the 2009 global financial crisis where a S$4.9 billion was drawn from the national reserves to fund special budget measures.
Linda Geng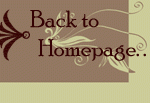 Economics Tuition Singapore @ Economics Cafe
Principal Economics Tutor: Mr. Edmund Quek