Singapore's Fortitude Budget
On 26 May 2020, Singapore's Deputy Prime Minister Heng Swee Keat announced the country's fourth budget this year. Titled Fortitude, it offers another S$33 billion in aid of local businesses and residents. Up to 26 May 2020, more than five million people around the world have been confirmed with Covid-19, with 340,000 deaths. Lockdowns and movement restrictions imposed by the various governments in an effort to contain the spread of the virus have led to unprecedented economic disruptions. With guidance from your econs tutor in your econs tuition class, explain the negative economic impact of lockdowns and movement restrictions. Many people have lost their jobs. In the US alone, the unemployment rate has reached its highest level of 14.7 per cent. Many countries are expecting their worse economic performance since the Great Depression in the 1930s. To learn more about the Great Depression, you may sign up for econs tuition with a reputable econs tutor. For the Asian region, the International Monetary Fund has forecasted zero growth for the year of 2020.
Impact on Singapore
Singapore's economy has been in a standstill since 7 April 2020. With the country entering its phased resumption of economic activities during post circuit breaker period, the speed of recovery will depend on the country's ability to maintain local community transmission cases at a low level. Recently, the Ministry of Trade and Industry has further revised down its GDP forecast for 2020 to between -4 and -7 per cent, the lowest level in history. In consultation with your econs tutor in econs tuition, discuss the impact of Covid-19 on Singapore economy.
It is estimated that local unemployment rate has risen to 3.3 per cent despite the government's unprecedented effort to save jobs. Some of those who are fortunate to hold on to their jobs have suffered pay cuts or reduced income in the form of unpaid leaves. Fresh graduates are having difficulties in finding jobs. Businesses are facing a grave risk in terms of cash flow. Many are struggling to maintain their employees while trying to stay afloat. You may approach your econs tutor in your econs tuition class for a case study on cash flow.
S$33 Billion Fortitude Budget
The Fortitude Budget offers to inject another S$33 billion into the Singapore economy, with its primary objective to save jobs. This, together with the S$59.9 billion package previously announced under the Unity, Resilience and Solidarity Budgets will bring the total budget to S$92.9 billion, close to 20 per cent of Singapore's GDP. Mr Edmund Quek, principal econs tutor of Economics Cafe Learning Centre, the best econs tuition centre in Singapore will be able to shed more light on what it means to Singapore economy. The econs tutor is renowned for incorporating real world events into his econs tuition.
The Enhanced Jobs Support Scheme will be extended by one month to cover the extended closure period for businesses that are not allowed to open in phase 1 of the post circuit breaker period. Altogether, the Enhanced Jobs Support Scheme will cost a total of S$23.5 billion, covering wages of 10 months. In discussion with your econs tutor in your econs tuition class, explain the benefit of Jobs Support Scheme. In addition, Foreign Worker Levy waiver and rebate will be extended for up to two months. This comprises full waiver in June and 50 per cent waiver in July, as well as a $750 rebate in June and $375 in July.
The government will also pass a bill to make rental relief for SMEs mandatory. A cash grant will be disbursed through property owners to offset the rental of SME tenants. Two month cash grant will be given to commercial tenants and 1 months to industrial and office tenants. For tenants managed by the various government agencies, the government will extend the rental waiver from two months to four months for commercial tenants and from three months to five months for hawker centres. Other support measures include bridging loans for SMEs, incentives for businesses to go digital, as well as various training schemes to upgrade local workforce's skill sets.
Linda Geng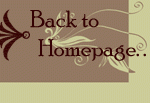 Economics Tuition Singapore @ Economics Cafe
Principal Economics Tutor: Mr. Edmund Quek