Singapore's Immigration Policy In Relation To Its Economic Development
Immigration has been closely associated to the economic development of Singapore. In the early times, the majority of the country's residents were immigrants from Malaysia, China and other parts of the world. They populated the small island, then a fishing village, and built the foundation of Singapore.
Relaxed Immigration Policy Before 2011 to Support The Rapid Economic Growth
After its independence in 1965 and during the late founding Prime Minister, Mr Lee Kuan Yew's ruling, the Singapore government adopted a relaxed immigration policy to meet the increasing demand for labour, in support of the country's amazing economic takeoff. At that time, immigration was the largest contributing factor to the population growth in Singapore. From 1990 to 2010, the net immigrants number was over 1,264,000, accounting for about two thirds of the country's population growth. The large influx of immigrants helped to alleviate a labour crunch, especially in the construction and manufacturing sectors. With guidance from your economics tutor in economics tuition, explain why it is right for the Singapore government to adopt a relaxed immigration policy during this period. With knowledge you have acquired from your economics tutor in economics tuition, list the advantages and disadvantages of a relaxed immigration policy.
As the foreign workforce continued to grow, various social problems that came with the inflow of foreigners began to surface. Foreigners were blamed for displacing locals for jobs, as well as for overcrowding public transport and pushing up property prices.
Immigration Policy Tightens After 2011 General Election
The 2011 General Election marks a watershed in Singapore's immigration history. In response to Singaporean voters' growing discontent at foreigners, the immigration policy in Singapore began to tighten. Low-skilled foreign workers were among the worst hit by this drastic change in policy. Before 2011, about 80 per cent of the entire foreign work force were low-skilled workers. In contrast, the immigration policy after 2011 is more skewed towards attracting foreign talents, in other words, professionals with high skills. This paradigm shift from low-skilled to high-skilled workers not only reflects local Singaporeans' sentiment, but also marks a deliberate change in the composition of its foreign work force by the government in an attempt to improve productivity. As a result, foreign employment in Singapore only increased by 26,000 (excluding maids) in 2014, down from 80,000 three years ago.
Productivity is an important topic to cover in JC economics tuition. Should your economics tutor not be able to elaborate on this topic in economics tuition, you can find relevant materials in the economics lecture notes written by renowned economics tutor, Mr Edmund Quek. The lectures notes are available on the Economics Cafe Learning Centre's website. Founded by its principal economics tutor, Mr Edmund Quek, Economics Cafe Learning Centre is an MOE-registered economics tuition centre in Bishan. Through his economics tuition, Mr Quek has over the past 20 years, sparked an interest in the subject of economics in thousands of students and helped them achieve an 'A' in their Singapore-Cambridge GCE 'A' Level Economics Examination.
Fast forward to 2017, the number of foreign workers in Singapore dropped by 32,000, marking the biggest decline in 15 years. Apart from a decrease in foreign workers hired in the construction and marine shipyard industries, skilled foreign workers on employment pass also dropped by 4,500. Fewer employment pass holders were hired for professional services and infocomm technology sectors. The government now is looking at more flexibility in assessing employment pass applications from firms. An additional 21,300 positions were filled by locals including Singaporeans and Permanent Residents in 2017, as compared with the year before, a result of the "Singapore core" manpower policy and the government's constant efforts in upgrading local workers' skill sets. Moving forward, local employment is likely to continue to grow, with the government's relentless efforts to improve the job prospects for locals.
Linda Geng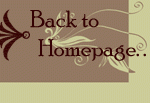 Economics Tuition Singapore @ Economics Cafe
Principal Economics Tutor: Mr. Edmund Quek