Singapore's Solidarity Budget
On 6 April 2020, Singapore's Deputy Prime Minister Heng Swee Keat announced another S$5.1 billion Solidarity Budget. This is after the S$6.4 billion Unity Budget in February and the S$48 billion Resilience Budget in early March 2020. Altogether, Singapore government has pledged to pump in S$59.9 billion, or 12 per cent of Singapore's gross domestic product (GDP) to help save jobs and protect livelihoods during this extremely challenging period. To find out more about the Unity Budget and the Resilience Budget, you may visit www.economicscafe.com.sg. Founded by Mr Edmund Quek, principal economics tutor Singapore, Economics Cafe Learning Centre is the best economics tuition centre in Singapore. The economics tuition centre is conveniently located within five minutes' walk from the Bishan MRT Station.
On 3 April 2020, Prime Minister Lee Hsien Loong announced a month-long circuit breaker. Schools and non-essential services will be closed from 8 April and 7 April 2020 respectively as part of the stepped-up measures to break the chain of local spread. The strictest so far, these measures will inevitably impact the local workers and businesses, especially those who are unable to work from home and shift to online. With guidance from your economics tutor Singapore in economics tuition Singapore, discuss the economic impact of the government's latest measures. You may sign up for economics tuition Singapore with a reputable economics tutor Singapore should you want to improve your grades for this subject.
On 4 April 2020, Singapore's Ministry of Health reported record daily spike of 120 confirmed Covid-19 cases in two foreign worker dormitories. 20,000 foreign workers in the dormitories have since been quarantined. People are urged to stay at home and only go out to carry out essential activities such as buying food and other necessities or seeking medical treatment.
S$4 Billion Package For Businesses
A total of about S$4 billion will be used to help local businesses retain workers and stay afloat. The further enhanced Jobs Support Scheme will now subsidize 75 per cent of local workers' wages, subject to a monthly salary cap of S$4,600. Employers will receive the first payout in mid-April 2020. In consultation with your economics tutor Singapore in your economics tuition Singapore class, explain the purpose and benefit of enhanced Jobs Support Scheme.
In addition, the government will waive April's foreign worker levy. It will also provide local employers with a one-time foreign worker levy rebate of S$750 for work permit and S pass holders. Employers will receive the one-time rebate as early as 21 April 2020. You may also consult your economics tutor Singapore in economics tuition Singapore the purpose and benefit of foreign worker levy rebate and waiver.
A new Bill will be introduced on 7 April 2020 to make it mandatory for landlords to pass on the full property tax rebate to tenants. The government is also taking the lead in giving additional rental waiver to tenants, from half-month rental waiver announced under the Resilience Budget to one-month rental waiver under the latest Solidarity Budget. There will be additional financing support for SMEs as well to ease their cash flow problems. You may approach your economics tutor Singapore in your economics tuition Singapore class for an analysis of cashflow problems local businesses may face during this period.
S$1.1 Billion Package For Singaporeans
All Singaporeans aged 21 and above will receive a cash payout of S$600, double the amount of S$300 announced in February 2020. Singaporeans who have provided the government with their bank account details will have the money credited into their bank accounts by 14 April 2020. Otherwise, they will receive the money by cheque, from 30 April 2020. There will be an additional S$300 payout for all Singaporean parents with at least one child aged 20 and below. Singaporeans aged 50 and above will receive a cash payout of S$100 as PAssion Card top-up. For more details on additional support for Singaporeans, you may check with your economics tutor Singapore.
This marks the first time that Singapore government announced three budgets in less than two months. The S$59.9 billion total package is also the highest in history, bringing Singapore's budget deficit to a record high of S$43.3 billion.
Linda Geng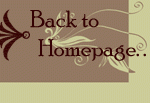 Economics Tuition Singapore @ Economics Cafe
Principal Economics Tutor: Mr. Edmund Quek