Thai Tourism Industry
Tourism has long been a pillar of growth to the economy of Thailand. Every year, it contributes 2.5 trillion baht, equivalent to about 18 per cent of Thailand's GDP. If including indirect travel and tourism receipts, the percentage will be even higher. With the government's continued effort to promote tourism, it is estimated that its tourism sector will continue to grow. With guidance from your economics tutor in economics tuition, explain the significance of tourism to Thailand's economy.
Thailand's Tourism Boom
Thailand's tourism boom started in the 1960s, thanks to the stable political environment at that time. As a result, the hotel and retail industries in cities such as Bangkok and Phuket underwent tremendous growth. According to the MasterCard Global Destination Cities Index, Bangkok is the world's second most visited city, next to London. Thailand ranks among the top 10 for adventure value and cultural heritage in the world based on the US News' Best Countries report. In discussion with your economics tutor in your economics tuition class, list the key initiatives by the Thai government to support the tourism industry.
Over the past 50 years, tourist numbers have grown exponentially to more than 38 million. Over eight million are from ASEAN countries while another nine million are from China. Nowadays, Thailand relies to a great extent on tourists from China to maintain the growth of its tourism and related sectors. Chinese tourists on average spend 6,400 baht per person per day, much more than the average spend of 5,690 baht per person per day across tourists from all countries. According to Chinese media, Thailand has overtaken Hong Kong to be the number 1 destination for Chinese travellers. This is especially the case with the deteriorating relationship between Mainland China and Hong Kong due to the ongoing social unrest in Hong Kong. You may discuss with your economics tutor in economics tuition, the importance of social stability to a country's tourism industry.
Shrinking Number Of Chinese Tourists
A boating disaster on 5 July 2018 killed 47 tourists from China near the popular resort of Phuket in Thailand. This raised the red flag about the country's long-standing safety issue. Tourists from China will now think twice when it comes to a holiday in Thailand. In consultation with your economics tutor in your economics tuition class, discuss the key factors that will influence the Chinese tourists' choice of destination. You may sign up for economics tuition with a reputable economics tutor should you need help with the subject.
Chinese tourists account for close to 30 per cent of the country's total tourist arrivals. Following the tragic accident, number of Chinese tourists has fallen significantly by 20 per cent in the first nine months this year, as compared with the same period last year. Apart from the shrinking number of tourists from China, the ongoing trade war between the world's two largest economies has led to an appreciation of Thai baht by around 10 per cent against the Chinese yuan. Adding to the problem is the addition of 3,000 new hotel rooms. As a result of decreased demand coupled with increased supply, hotels in Thailand have been forced to reduce prices by as much as 50 per cent in order to have their rooms filled. With assistance from your economics tutor in economics tuition, explain the impact of Thai baht appreciation on the country's tourism industry.
Hoteliers and tour agents in Thailand are now counting on tourists from other countries, India in particular to fill the gap. Thanks to the growing number of affluent Indian middle-class and the increased direct flights between the two countries, tourist arrival from India has increased by 25 per cent.
Linda Geng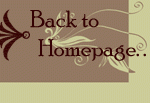 Economics Tuition Singapore @ Economics Cafe
Principal Economics Tutor: Mr. Edmund Quek