The Importance Of Economics Tuition Relative To Tuition In Other Subjects
Every year in Singapore, there are thousands of students who enroll in junior college for their pre-university education which takes two years to complete. Students who enroll in junior college have the option to choose among several subjects to form their subject combinations. One of the more popular subjects is economics. However, a large number of students find it difficult to cope with the subject and therefore will seek external help at some point which means that they will enroll in an economics tuition centre which specializes in the Singapore-Cambridge GCE 'A' Level Economics. In Singapore, there are many economics tuition centres which vary in terms of size and the caliber of the economics tutor. For example, Mr. Edmund Quek is an effective and experienced economics tutor at Economics Cafe Learning Centre which is a large and renowned economics tuition centre located in Bishan. Over the last two decades, he has helped thousands of students achieve a good grade in the external examination. In contrast, there are some smaller and less well-known economics tuition centres which have not produced impressive results. Apart from economics, a large number of students also struggle with other subjects such as chemistry which is also a highly demanding subject. Similarly, many of them will seek external help for the subject. The questions is, is economics tuition more important than tuition in other subjects? In my view, the answer is yes.
Economics Tuition Enhances the Understanding of Economic Concepts
Economics teachers in the school have a large content area to cover with their students. As a result, they have limited time to spend on examination question practice. With the help of a good and experienced economics tutor from a reputable economics tuition centre, students are able to learn the application of the key economic concepts to do well in the external examination. This is done through practicing past-year examination questions which include both essay questions and case study questions with the economics tutor. With sufficient examination question practice, this will enhance the students' understanding of the key economic concepts which they are required to master in order to do well in the external examination.
Economics Tutor Imparts Higher-order Thinking Skills
A good economics tutor from a renowned economics tuition centre will be able to teach students higher-order thinking skills which they may not be able to learn in school. This is due to lack of experience of some economics teachers in school. To be fair, there are some good economics teachers in school but some students are not lucky enough to be taught by these economics teachers. Higher-order think skills are especially important for producing a good evaluation for an essay which carries 5 out of a total of 15 or 25 marks, depending on the question. Higher-order thinking skills also help in the body of an essay and this is particularly true for the anti-thesis which many students have difficulty in producing. This is not to say that higher-order skills do not help in the thesis of an essay at all but to a lesser extent compared to the anti-thesis and the evaluation.
Economics Tuition Prevents the Problem from Worsening
Economic concepts are interlinked. Therefore, the inability to understand some economic concepts will impede the understanding of other economic concepts which will in turn impede the understanding of more economic concepts. With help from a good economics tutor from a premier economics tuition centre, this problem can be avoided as the students can clear their doubts with the economics tutor immediately when they arise. This will prevent the doubts from accumulating and therefore prevent the problem from reaching a stage where it becomes too difficult to solve.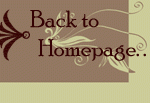 Economics Tuition Singapore @ Economics Cafe
Principal Economics Tutor: Mr. Edmund Quek