The Largest Simultaneous Listing In Shanghai and Hong Kong
The market has been anticipating what could be the biggest simultaneous public listing in Hong Kong and Shanghai. Boasting a valuation of some US$225 billion, if successfully listed, Ant Group will become the fourth largest financial corporation in the world. To learn more about simultaneous listing, you may sign up for econs tuition Singapore with a reputable econs tutor Singapore. Ant Group which is the financial affiliate of Jack Ma's e-commerce company Alibaba, was established in 2004 and has since dominated the Chinese payments market with Alipay. Ant Group also operates China's very first internet fund Tianhong Yu'ebao Money Market Fund, specially designed for Alipay, as well as the Huabei and Jiebei consumer lending units. With guidance from your econs tutor Singapore in your econs tuition Singapore class, discuss what has contributed to the phenomenal success of e-commerce in China.
Alipay, World's Largest Digital Payment Platform
Alipay, the world's largest digital payment platform was launched in 2004. Its mobile version was launched in 2009 and has since gained popularity among China's growing population of netizens. At its height, Alipay held a whopping 75 per cent of the total market share in China. It was only until the launch of the WeChat Pay in 2013 by its close competitor Tencent that Alipay began to see its market share decline to about 55 per cent. Still, it currently has a total of over 700 million active users in China and beyond with an annual transaction value amounting to US$17 trillion. You may approach your econs tutor Singapore in econs tuition Singapore for a comparison analysis of Alipay and WeChat Pay.
In the face of the fierce competition from WeChat Pay, it seems that Ant Group has placed less importance on Alipay in recent years which is evident from the decline in Alipay's financial contribution to the Group from more than 50 per cent to 36 per cent over the past two years. This is also rumoured to be one of the reasons why Ant Group called off its IPO which was originally scheduled in 2017. In consultation with your econs tutor Singapore in your econs tuition Singapore class, explain why the Group should place less importance on Alipay.
Lending Arms Offering Unsecured Loans At High Interest Rate
The most wonderful thing about Jack Ma is, he always endeavours to be one step ahead of his competitors. Two years after Tencent launched its WeChat Pay to compete with Alibaba's Alipay, Ant Group launched its consumer lending units, Huabei and Jiebei to offer unsecured loans to consumers who do not have ready cash to spend via Alipay. Huabei and Jiebei offer loans to a combined 500 million borrowers. The total loan size was more than one trillion yuan in 2018 and could exceed two trillion yuan by end of 2021. Besides Huabei and Jiebei, there are other consumer lending applications in the market such as JD's Baitiao. With help from your econs tutor Singapore in econs tuition Singapore. compare their advantages and disadvantages.
Huabei serves as a virtual credit card with a credit limit ranging from 500 to 50,000 yuan. It allows its users to spend first and pay later by the 9th of the following month, with an interest free period of up to 41 days. Users can also choose instalment plans ranging from 3 to 12 months. Overdue payment will be charged a daily interest of 0.05 per cent, equivalent to 18 per cent per annum. Jiebei allows users with acceptable credit rating to apply for cash loans of up to 12 months. There is no clear indication of its interest rates. You may consult your econs tutor Singapore in your econs tuition Singapore class for a possible range of interest rates for such loans.
Apart from Huabei, Jiebei and Alipay, which jointly form the core of Ant Group's business, the Group also has credit rating arm and insurance arm named Zhima Credit and Xianghubao, respectively. Jack Ma is Ant Group's largest shareholder with a shareholding of 50.52 per cent through Hangzhou Junhan and Hangzhou Junao.
Linda Geng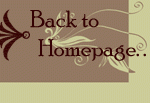 Economics Tuition Singapore @ Economics Cafe
Principal Economics Tutor: Mr. Edmund Quek