The Most Expensive Cities To Live In
Twice a year, the Economist Intelligence Unit (EIU) publishes its list of the most expensive cities in the world. The latest list was just out in March 2019. Apart from EIU, consulting firms around the world publish similar lists throughout the year. They include Mercer and ECA International, among others.
Most locals will not make much out of this list, unless there is an option for them to migrate/move to other cities with lower costs of living. It is more useful a tool for multinational corporations (MNC) to determine where to deploy their employees and a fair compensation package for them.
With guidance from your economics tutor in economics tuition, explain why MNCs must offer expatriates a compensation package higher than locals. You may sign up for economics tuition class with a reputable economics tutor should you need help with the subject. There are quite a number of good economics tuition centres in Singapore. Among them is the Economics Cafe Learning Centre, a highly revered tuition centre located within walking distance from the Bishan MRT Station and Raffles Institution. Its principal economics tutor Mr Edmund is a renowned economics tutor with close to 3 decades of experience in teaching economics tuition.
Criteria Used
One may wonder what are the criteria used to determine the costs of living in these cities. Researchers on the ground across various cities collect prices of various goods and services. These include food, clothing, transport, recreation, as well as taxes. Then the prices of these baskets of goods and services are compared against one another to come up with the ranking.
EIU, for example, evaluates the cost of over 150 items in 133 cities around the world. Prices in different currencies are converted into the US dollars. Therefore, the strength of the currency also plays a role. All baskets of goods and services are compared against that of the New York City. One thing to note is that the goods and services in the basket are of a certain quality and are specially selected to suit the profiles and preferences of working expatriates. In consultation with your economics tutor in your economics tuition class, explain why the survey results of EIU could be skewed. A good economics tutor should be able to incorporate real world events into his economics tuition. Mr Edmund Quek, principal economics tutor of Economics Cafe Learning Centre is well-known for this. Visit his website at www.economicscafe.com.sg to find out more about this economics tuition class schedule and fees.
Most Expensive Cities
The top 3 most expensive cities in the world on the recently released list are Paris, Singapore and Hong Kong, sharing the No. 1 spot. Paris has maintained its spot in top 10 since 2013. The world leader in fashion has always been the most expensive European city to live in. It is proved to be particularly expensive when it comes to recreation and clothing. Researchers also believe that it has something to do with French's obsession with quality products. In contrast, tobacco and alcohol prices are relatively low as compared with other European cities. The price difference is even wider if compared with Singapore. For example, in Paris, a typical bottle of wine costs US$10.35 on average. The same bottle of wine sells for US$23.68 in Singapore.
Hong Kong moved up 3 places to the joint No. 1 position in 2019, coming on top for the first time. In the bustling metropolitan city of Hong Kong, food, clothing and transport costs are on par with its western counterparts. The high cost of living may be attributed to the high tuition fees and property prices that the city is renowned for.
Singapore has topped the list for the past few years. One important factor that has contributed to the high cost of living here is the COE, Certificate of Entitlement, leading to high transportation cost. Other major contributing factors include medical cost, as well as high tobacco and alcohol costs due to high import tariffs on these goods.
Other cities ranked among 10 most expensive cities to live in include Zurich, Geneva, Osaka, Seoul, Copenhagen, New York, Tel Aviv and Los Angeles.
Linda Geng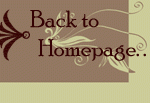 Economics Tuition Singapore @ Economics Cafe
Principal Economics Tutor: Mr. Edmund Quek