The Recent Property Cooling Measures

The government surprised the market on 5 July 2018 with the announcement of a series of cooling measures to put the property price in check. Effective 6 July 2018, the purpose of this, according to Mr Lawrence Wong, Minister for National Development, is to make sure that the property price surge does not go ahead of the country's economic fundamentals.
Increase In Additional Buyer's Stamp Duty (ABSD)
ABSD for individual buyers across different categories has increased by five per cent to 12 per cent for Singapore citizens, 15 per cent for Permanent Residents and 20 per cent for foreigners respectively. For entities, ABSD has risen by 10 per cent to 25 per cent. The substantial increase in ABSD is considered the most drastic since the anti-speculative measures in 1996.
First home buyers are not affected. Buyer's Stamp Duty (BSD) for Singapore citizens and permanent residents remain unchanged at zero and five per cent respectively. In consultation with your economics tutor in economics tuition, explain why the government chose to increase the rate of ABSD instead of BSD. Sign up for an economics tuition conducted by a reputable economics tutor today to learn more. There are quite a number of well-known economics tutors in Bishan. Among them is Mr Edmund Quek, Principal Economics Tutor of Economics Cafe Learning Centre. Mr Quek is known for incorporating real world events into his economics tuition.
Increase In Loan-to-value Limit
Loan-to-value (LTV) limits are tightened by five percentage points for private housing loans disbursed by banks. For loan terms that do not exceed 30 years and do not extend to past 65 years of age, LTV is reduced to 75 per cent from the previous 80 per cent. This means buyers will need to fork out a 25 per cent down payment for a property they like to own. This translates to S$500,000 for a property priced at S$2 million.
LTV for loan terms of longer than 30 years and extending past 65 years of age is reduced accordingly from 60 per cent to 55 per cent. Discuss with your economics tutor or classmates in economics tuition and explain which group of buyers is most affected by the increase in LTV.
Dampening Effect On Property Market
The new cooling measures affect various groups differently. For the first home buyers, their credit facility is reduced. First time buyers will need to pay a higher amount upfront and because of this, some may not be able to afford their desired property. For buyers that already own a private property, the impact is twofold. On the one hand, they need to pay an additional five per cent ABSD. On the other hand, the maximum loan amount that they can get from the bank is reduced. Buyers will now give it a second thought when it comes to the purchase of a private property.
The additional five per cent stamp duty will also have a meaningful impact on the property developers' return on investment (ROI), with cost of land acquisition substantially higher. I expect to see an immediate and significant reduction in their acquisition of lands, leading to less en-bloc sales in the next few months.
Private property home prices rose 9.1 per cent over the past year since June 2017. This is after a long and persistent dip from the all-time peak in 2013. The previous round of massive cooling measures (2010-2013) came after an uptick in property price of 38.2 per cent from July 2009 to June 2010. Many criticize the drastic cooling measures this time round. They argue that the property market has just started to show signs of recovery. There is no risk of bubble in the foreseeable future. With the new measures in place, we expect primary home transaction volume to take a plunge as developers resort to a more cautious approach when it comes to new launches. Buyers may also take a step back to re-assess their affordability and re-negotiate on property prices in view of their higher acquisition cost and lower affordability.
Linda Geng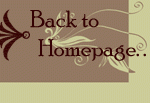 Economics Tuition Singapore @ Economics Cafe
Principal Economics Tutor: Mr. Edmund Quek