The Weekend Getaway Destinations For Singaporeans
Singaporean families love to venture out for a short weekend retreat in nearby countries such as Malaysia, Indonesia and Thailand. The two Indonesian islands Batam and Bintan, just a short ferry ride away from Singapore, are among the most popular choices for Singaporeans. Depending on your needs, you may choose either Batam or Bintan as your next holiday destination. With guidance from your economics tutor in economics tuition, explain why it is worthwhile for Singaporeans to spend their holidays overseas.
Advantages And Disadvantages Of Batam and Bintan
Each island has its advantages and disadvantages. Batam has more accommodation options as compared with Bintan. However, if you are looking at luxurious accommodation, Bintan is a better choice as eight out of 48 properties in Bintan are 5-star. In contrast, there are only two 5-star hotels in Batam out of some 200 properties. Of course, with luxury comes higher prices. One-night stay at a luxurious Bintan resort can cost you IDR3,500,000 to IDR8,000,000. You may discuss with your economics tutor in your economics tuition class the respective advantages and disadvantages of Batam and Bintan. If you have yet to find a good economics tutor, you may consider Mr Edmund Quek, principal economics tutor of Economics Cafe Learning Centre, a premier economics tuition centre which has help thousands of JC students over the years to ace in their Singapore-Cambridge GCE 'A' Level Economics Examination.
Bintan, being more family oriented, offers a wider range of activities to cater to family members of all ages. These include excursions, beach activities and water sports among others. You can also get the best spas within some of the luxury hotels in Bintan. Batam is better known as a shopping destination, with more shopping malls and a myriad of merchandise at affordable prices. Both Bintan and Batam rely heavily on tourism. You may consult your economics tutor in economics tuition about the importance of tourism to the Indonesian economy.
Travelling Time
Both Batam and Bintan are located near to Singapore. If you take a ferry from Singapore's Tanah Merah Ferry Terminal, you can reach Batam's Nongsapura Ferry Terminal in 35 minutes. Bintan is a little further away. The ferry ride to Bintan from Tanah Merah Ferry Terminal takes about one hour. Most resorts arrange free ferry transfers for their guests. Upon arrival in Batam or Bintan, you may look for the resort's service counter located right inside the ferry terminal for assistance. The short travelling time is a unique advantage of Bintan and Batam as compared with other popular destinations such as Bangkok, Phuket and Bali. In discussion with your economics tutor in your economics tuition class, explain why travelling time is an important factor for consideration.
The ferry tickets can be booked online. If you book your resort through a travel agency, they will have the return ferry tickets arranged based on your travel schedule.
Besides Batam and Bintan, Desaru Malaysia is also a popular beach resort among Singaporean families. The resort boasts beautiful beach and clear, blue water. It is a popular spot for surfing and snorkelling, with a wide range of other water activities. Families with young kids or senior citizens can also opt for the tours to nearby fruits, crocodile and ostrich farms. The newly opened Desaru Coast Adventure Waterpark adds to its allure as a choice destination for families. With assistance from your economics tutor in economics tuition, compare the cost of a three-day holiday in Desaru and Bintan covering similar activities.
Of course, nothing can beat Johor Bahru which is definitely Singaporean families' favourite destination for a quick weekend retreat. Located just across the causeway, Singaporeans love to visit Johor Bahru for the wide range of things to do at affordable prices, such as massage, hair treatment, manicure and movie among others. Singaporeans also enjoy the various local food at half the price in Singapore, if not lower.
Linda Geng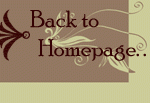 Economics Tuition Singapore @ Economics Cafe
Principal Economics Tutor: Mr. Edmund Quek