Tuas Terminal Mega Port
With the Tuas Terminal mega port commencing its first phase of operations in 2021, Singapore has successfully transformed itself into a maritime hub leveraging on its strategic location connecting major trade markets of the world. With guidance from your economics tutor in economics tuition, discuss the strategic significance of this new terminal.
Currently, maritime industry contributes about seven per cent of Singapore's GDP along with 170,000 job opportunities. This number is set to grow as the government has promised an additional 13,000 jobs to be created in the aviation and maritime industry by 2025. You may consult your economics tutor in your economics tuition class the economic and social implications of creating more jobs for Singaporeans. If you are still looking for a good economics tutor to help you ace in your Singapore-Cambridge GCE 'A' Level examinations, you may consider Mr Edmund Quek, founder and principal economics tutor of Economics Cafe Learning Centre, probably the best economics tuition centre in Singapore.
The World's Largest Fully Automated Terminal
The S$2.4 billion, purpose-built Phase 1 of Tuas Terminal commenced its construction in 2015. Upon its completion, it will be home to 21 deep-water berths, with an annual capacity of handling up to 20 million standard-sized container units. The remaining three phases are expected to be completed by 2040 and when fully operational, it will be able to handle up to 65 million standard-sized container units every year, up from a combined annual capacity of 50 million by the existing Keppel, Brani, Tanjong Pagar and Pasir Panjang ports today. In consultation with your economics tutor in economics tuition, compare the cost and benefit of combining different ports into one.
Apart from its ability to handle huge volumes, the Tuas Terminal Mega Port boasts cutting-edge technology such as driverless vehicles, drones as well as automated quay cranes. This makes it the world's largest fully automated terminal with a promise for higher efficiency and productivity. You may brainstorm with your economics tutor in your economics tuition class the various benefits of these technology enabled innovations.
Opportunities And Challenges
China's Belt and Road Initiative (BRI) presents new opportunities. With greater connectivity between China and the rest of the world, trade activities are expected to double by 2025 with 70 per cent of cargo transported by sea. Given Singapore's strategic location, it is inevitable that a certain percentage of cargo will come through Singapore. For example, Singapore's involvement in the Chongqing Connectivity Initiative assures a fair share for Singapore in the potential business growth arising from China's BRI. Please discuss with your economics tutor in economics tuition to explore other possible ways for Singapore to capitalise on BRI.
However, Singapore is not the only country who recognises the opportunities. In China, the government has in recent years upgraded the capacity of some of its largest ports. It now has seven out 10 of the world's largest ports. In Indonesia, the government has made plans to boost the country's port capacities in a bid to turn Indonesia into an international maritime fulcrum. Despite the increasing competition from ports in China and Indonesia, it will be hard for these ports to beat Tuas Terminal in terms of cost efficiency and productivity. With assistance from your economics tutor in economics tuition, explain why Tuas terminal enjoys a competitive edge over its competitors in China and Indonesia.
Singapore government's effort in upgrading its port capacity is complemented with the development of Changi Airport Terminal 5, boosting its overall ocean air capability to stay ahead of the game. Coincidentally, the Chinese government has also stepped up investment to boost its overall ocean air capacity. One such example is the recently opened Beijing Daxing International Airport, a new addition to the world's second busiest aviation hub.
Vincent Chew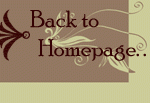 Economics Tuition Singapore @ Economics Cafe
Principal Economics Tutor: Mr. Edmund Quek